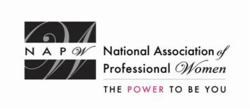 'We have earned Level 1 Primary Care Medical Home status by the National Committee for Quality Assurance (NCQA) for our patient-centered, coordinated care management processes.'
Garden City, NY (PRWEB) December 27, 2013
NAPW honors Ruth M. Politis, R.N., B.S.N., operations manager at Ellis Primary Care-Glenville as a 2013/2014 Professional Woman of the Year for leadership in healthcare with this prestigious distinction. As the largest, most-recognized organization of women in the country, spanning virtually every industry and profession, the National Association of Professional Women is a vibrant networking community with over 600,000 members and nearly 400 Local Chapters.
"We have earned Level 1 Primary Care Medical Home status by the National Committee for Quality Assurance (NCQA) for our patient-centered, coordinated care management processes," says Ms. Politis proudly, referring to her employer, Ellis Primary Care Glenville.
As the operations manager, Ms. Politis plays a pivotal role in setting its high standards. She is solely responsible for overseeing all aspects of the day-to-day functions at Ellis. From handling payroll to managing and coordinating staff, Ms. Politis uses her ability to effectively communicate across all departments using her superior organizational skills to ensure the office runs in an efficient and productive manner.
In addition to her business acumen, Ms. Politis brings years of indelible experience as an R.N. to her role as operations manager at the Ellis facility which provides care for patients of all ages, from infants to senior citizens. As such, she fosters an environment of compassion, where patients know they will receive the most comprehensive and advanced care available by a staff of highly trained professionals who spend time getting to know their patients, listening to their concerns and responding to their needs.
NAPW provides an exclusive, highly advanced networking forum to successful women executives, professionals and entrepreneurs where they can aspire, connect, learn and achieve. Through innovative resources, unique tools and progressive benefits, professional women interact, exchange ideas, advance their knowledge and empower each other.