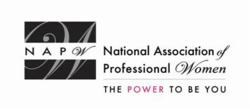 We do a lot of custom work. Basically, if they want it, we'll do it.
Garden City, NY (PRWEB) December 27, 2013
NAPW honors Cathy Dumolt as a 2013/2014 Professional Woman of the Year for leadership with this prestigious distinction. As the largest, most-recognized organization of women in the country, spanning virtually every industry and profession, the National Association of Professional Women is a powerfully vibrant networking community with over 600,000 members and nearly 400 Local Chapters.
"My husband was a commercial carpenter. He was working on a high rise. There was a piece of welding that kept failing inspection. He brought it home and asked me to work on it, so I did and it passed inspection," says Ms. Dumolt. That was about 20 years ago, when they lived in Portland, OR. Since then, Ms. Dumolt and her husband settled in Colorado, opened their own company, J-8 Custom Fabrication, and have been steadily growing ever since. "Our business is booming. We are growing in leaps and bounds," she says.
Ms. Dumolt says she had done some welding before, in different homes and trailers they owned, and always enjoyed fabricating and designing decorative pieces. With J-8's explosive growth, she has had to take over managing the business and marketing aspects of the company. Although she doesn't have the opportunity to design as much as she would like to, Ms. Dumolt enjoys working with clients, showing them the company's diverse portfolio and listening to their needs. Her daughter and son-in-law are also involved in the family business.
While 15 to 20% of their business is structural welding, the bulk of what they do is decorative and highly customized. Working in steel, copper and other metals, the company creates unique pieces such as stair railings, bathroom vanities, range hoods, decorative panels, range hoods, fireplace screens and wine cellar doors. "We do a lot of custom work. Basically, if they want it, we'll do it," says Ms. Dumolt.
NAPW provides an exclusive, highly advanced networking forum to successful women executives, professionals and entrepreneurs where they can aspire, connect, learn and achieve.