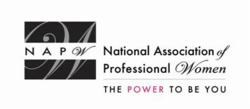 "I have more than 40 years of experience restoring museum quality fine art from London, Prague, Paris and Germany."
Garden City, NY (PRWEB) December 27, 2013
NAPW honors Roseramey Littlejohn, owner of RRL Fine Art as a 2013/2014 Professional Woman of the Year for leadership in business with this prestigious distinction. As the largest, most-recognized organization of women in the country, spanning virtually every industry and profession, the National Association of Professional Women is a powerfully vibrant networking community with nearly 600,000 members and over 400 Local Chapters.
Ms. Littlejohn's business was originally named Spruill Arts & Restoration, until over time, it changed and evolved to become RRL Fine Art. "I have more than 40 years of experience restoring museum quality fine art from London, Prague, Paris and Germany," says Ms. Littlejohn, who had the honor of meeting Chagall, Miro, Dali and many other renowned masters during her illustrious career.
Ms. Littlejohn's unquenchable thirst for art drove her to attend many esteemed institutions of learning such as the Academie Beaux-Arts in France and the Uffizi in Florence, Italy. She also earned a master's degree in conservation and restoration from Tisch School of the Arts at New York University. She attributes much of her success to a very supportive and cultured mother, who maintained a vast art collection. At the age of 12, Ms. Littlejohn considered the family's attic her own personal museum, jam packed with priceless papers that she would painstakingly restore to their original state. Years later she would travel throughout Europe in search of even more treasures to add to her collection; the majority of which is comprised of early 19th and 20th century fine art, impressionist and post- impressionist art and German expressionist sculptures.
NAPW provides an exclusive, highly advanced networking forum to successful women executives, professionals and entrepreneurs where they can aspire, connect, learn and achieve. Through innovative resources, unique tools and progressive benefits, professional women interact, exchange ideas, advance their knowledge and empower each other.
Contact: Roseramey Littlejohn, Owner
RRL Fine Art
212-628-2189/nyroserameylong(at)gmail(dot)com