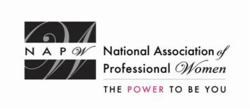 "I am responsible for the oversight of the financial status of the company,"
Garden City, NY (PRWEB) January 02, 2014
NAPW honors Linda Laurello-Bambarger as a 2013/2014 Professional Woman of the Year for leadership in business with this prestigious distinction. As the largest, most-recognized organization of women in the country, spanning virtually every industry and profession, the National Association of Professional Women is a vibrant networking community with over 600,000 members and over 400 Local Chapters.
"I am responsible for the oversight of the financial status of the company," says Mrs.Laurello-Bambarger. As the chief financial officer at Delta Railroad Construction, Inc., a leader and innovator in the railroad construction industry for over 56 years, she is instrumental in guiding the company to financial success.
Mrs. Laurello-Bambarger has a bachelor's degree in business management from John Caroll University and is currently pursuing her M.B.A. with a concentration in finance from Northeastern University. She uses her expertise in accounting, contracts management and project management to skillfully manage all financial aspects of Delta Railroad Construction. Her ability to effectively communicate with her staff and colleagues, her demonstrated leadership and her efficient analysis of problems and implementation of timely solutions, are all exemplary.
Being the chief financial officer of Delta Railroad Construction is her biggest professional accomplishment thus far, but Mrs. Laurello-Bambarger is not resting on her laurels. "This position is a step in the right direction for me. My dream job would be to become the CEO of a company at some point in my life," she says.
About NAPW
NAPW provides an exclusive, highly advanced networking forum to successful women executives, professionals and entrepreneurs where they can aspire, connect, learn and achieve. Through innovative resources, unique tools and progressive benefits, professional women interact, exchange ideas, advance their knowledge and empower each other.