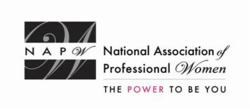 Reid Consulting has a reputation for the quality of its service.
Garden City, NY (PRWEB) December 05, 2013
The National Association of Professional Women honors Sharon F. Ahmad as a 2013/2014 Professional Woman of the Year for leadership in business and accounting with this prestigious distinction. As the largest, most-recognized organization of women in the country, spanning virtually every industry and profession, the National Association of Professional Women is a powerfully vibrant networking community with nearly 500,000 members and over 400 Local Chapters.
Reid Consulting, LLC, is certified as a small, minority-owned business by the Virginia Department of Minority Business Enterprise. It meets the small business administration's definition of a small disadvantaged business. Reid focuses on providing financial management consulting services, accounting services, audit and other attestation services, compliance reviews and training services to federal agencies. Reid Consulting has served as both prime and subcontractor on a number of federal contracts
"Reid Consulting has a reputation for the quality of its service," says Ms. Ahmad. As the company's director, Ms. Ahmad's own reputation reflects its commitment to upholding its high standards which has been the foundation of its success.
About NAPW
NAPW provides an exclusive, highly advanced networking forum to successful women executives, professionals and entrepreneurs where they can aspire, connect, learn and achieve. Through innovative resources, unique tools and progressive benefits, professional women interact, exchange ideas, advance their knowledge and empower each other.