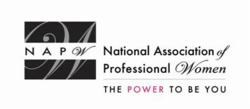 I have always had a passion for numbers, so I decided to pursue a career in accounting.
Garden City, NY (PRWEB) December 05, 2013
NAPW honors Renee R. Steffan, M.B.A., M.S. as a 2013/2014 Professional Woman of the Year for leadership in accounting with this prestigious distinction. As the largest, most-recognized organization of women in the country, spanning virtually every industry and profession, the National Association of Professional women is a powerfully vibrant networking community with nearly 500,000 members and over 400 Local Chapters.
"I have always had a passion for numbers, so I decided to pursue a career in accounting," says Ms. Steffan, who holds an M.B.A. and an M.S. in accounting and business from New Hampshire College. Self-motivated, results-oriented and driven to succeed, Ms. Steffan is a seasoned professional who constantly sets her career goals to keep pace with her highest aspirations for personal excellence.
As the former national accounts payable manager at Pentair, Ms. Steffan put her passion for numbers and her skills in accounting and management to good use. During her tenure at Pentair, she expertly led a team of accounting professionals, guiding them as they processed full cycle accounts payable operations for the company while at the same time assisting in a multi-tiered schedule as the company migrated from six different ERP systems involving multiple databases to one system.
Ms. Steffan brings the hands-on expertise in accounting, management and leadership it takes to ensure success, especially in a challenging economic environment. Her strong work ethic, attention to detail and problem-solving abilities continue to set her apart from others in the field.
About NAPW
NAPW provides an exclusive, highly advanced networking forum to successful women executives, professionals and entrepreneurs where they can aspire, connect, learn and achieve. Through innovative resources, unique tools and progressive benefits, professional women interact, exchange ideas, advance their knowledge and empower each other.
Contact: Renee R. Steffan, M.B.A., M.S., National AP Manager (former)
Pentair
281-761-5695/Rsteffan11(at)hotmail(dot)com