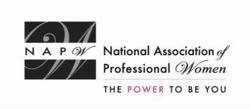 For me, being an artist is like having a magic wand that connects to my heart and mind. It's a gift and a passion.
Garden City, NY (PRWEB) December 19, 2013
NAPW honors Fulda Kocher as a 2013/2014 Professional Woman of the Year for leadership in fine arts and business with this prestigious distinction. As the largest, most-recognized organization of women in the country, spanning virtually every industry and profession, the National Association of Professional Women is a powerfully vibrant networking community with over 500,000 members and nearly 400 Local Chapters.
"For me, being an artist is like having a magic wand that connects to my heart and mind. It's a gift and a passion," says Ms. Kocher, owner of Fulda Original, Inc., which specializes in murals, fashion and fine arts. Ms. Kocher's style is notable for its vivid color, large dimensions and energetic movement. She finds it to be a positive form of communication that people from all walks of life enjoy.
Ms. Kocher's imagination is constantly inspired by interactions with people and surroundings. She counts herself fortunate to be able to convey her impressions on to walls, canvas, fashion creations, sculptures and even tattoos. Ms. Kocher has been active in promoting art education, creating murals in gym-sized venues and classroom interactions. Her living space is surrounded by striking and well-received artwork that seems to come to life when viewed in her installations. The artist's love for painting helps her appreciate her own flaws and limitations and she willingly shares with others all of her artwork without reservation.
Art is not Ms. Kocher's only interest. With her husband and son, Richard and George Kocher, she owns Kocher Construction, a thriving property development business in Hoboken. They are also the original founders of the Hoboken Studio Art Tour for which they were granted a Mayoral Proclamation of Commendation at its 25th Anniversary. As previous owners of The Brass Rail Restaurant, they curated a dining gallery and Ms. Kocher painted a 50-foot mural over the bar. She has also traveled to 23 countries on three continents and driven across the U.S. three times. Property development provides Ms. Kocher with an additional outlet for her natural business talent, as she stages units and translates architectural drawings into expertly built residences of beauty for clients.