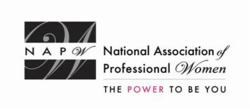 Garden City, NY (PRWEB) December 03, 2013
NAPW honors Danielle Kom, internet sales manager of Mazda of Ridgeland as a 2013/2014 Professional Woman of the Year for leadership in management with this prestigious distinction. As the largest, most-recognized organization of women in the country, spanning virtually every industry and profession, the National Association of Professional Women is a powerfully vibrant networking community with nearly 500,000 members and over 400 Local Chapters.
In 2010, Ms. Kom was a fledgling account executive for Clear Channel Communications/Radio. Joseph Marshall, owner of Mazda of Ridgeland and Barnes Crossing Hyundai Mazda is Ms. Kom's godfather. His passion and love for the automobile business and her love for helping people is what led her to accept a position at the car dealership as its customer service manager.
Ms. Kom's strong leadership skills were immediately recognized by management at Barnes Crossing Hyundai Mazda and she was soon promoted to internet sales manager. In this position, Ms. Kom has taken on additional responsibilities including updating vehicle inventory on the company website, managing internet customers and the company budget, updating social media and selling automobiles.
In June, July, August and September of 2013, Ms. Kom was recognized for being one of the finest internet sales managers in the southern region of the United States. "I like to build relationships with my customers; they are not only customers for a sale but customers for life," says Ms. Kom, who is dedicated to providing her customers with exceptional service based on trust, loyalty and integrity.
About NAPW
NAPW provides an exclusive, highly advanced networking forum to successful women executives, professionals and entrepreneurs where they can aspire, connect, learn and achieve. Through innovative resources, unique tools and progressive benefits, professional women interact, exchange ideas, advance their knowledge and empower each other.