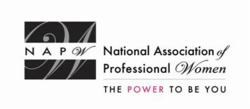 My skills and areas of expertise include bookkeeping, taxes and accounting.
Garden City, NY (PRWEB) December 02, 2013
NAPW honors Patricia A. Ernst as a 2013/2014 Professional Woman of the Year for leadership in accounting and tax services with this prestigious distinction. As the largest, most-recognized organization of women in the country, spanning virtually every industry and profession, the National Association of Professional Women is a powerfully vibrant networking community with nearly 500,000 members and over 400 Local Chapters.
"My skills and areas of expertise include bookkeeping, taxes and accounting," says Ms. Ernst. An established accounting professional, Ms. Ernst administers her responsibilities in her role as president with the highest level of proficiency and accountability with a strong commitment to the firm's dedication to their three underlying principles of professionalism, responsiveness and quality.
In one of the leading accounting firms in the Anchorage area, Ms. Ernst leads her experienced team of accounting professionals to carry out all aspects of bookkeeping and tax services so that the clients they serve can focus on the task of running their businesses. Working with small and large companies alike, Ms. Ernst works diligently to provide insightful advice that enables her clients to make informed financial decisions abiding to the high standards that set her firm apart from its competitors.
Ms. Ernst participates in many activities that enrich her civic connections to the community and is devoted to community outreach. She is also a supporter of World Vision International, Crisis Pregnancy Center and the Salvation Army.
NAPW provides an exclusive, highly advanced networking forum to successful women executives, professionals and entrepreneurs where they can aspire, connect, learn and achieve. Through innovative resources, unique tools and progressive benefits, professional women interact, exchange ideas, advance their knowledge and empower each other.