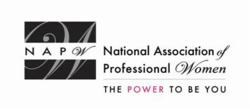 My goal is to help parents relate to their children in a nonviolent way, to become empathetic listeners and to be compassionate
Garden City, NY (PRWEB) November 21, 2013
Garden City, NY -- NAPW honors Cindy J. Marvin as a 2013/2014 Professional Woman of the Year for leadership in parenting coaching with this prestigious distinction. As the largest, most-recognized organization of women in the country, spanning virtually every industry and profession, the National Association of Professional women is a vibrant networking community with nearly 500,000 members and over 400 Local Chapters.
"My goal is to help parents relate to their children in a nonviolent way, to become empathetic listeners and to be compassionate," says Ms. Marvin. As a single mother, she knows only too well the challenges and frustrations parents face when raising their children. To guide them through the often turbulent child-rearing years, Ms. Marvin established Cynthia Joy TLC, LLC, where she strives to strengthen the relationship between parent and child.
Ms. Marvin, who has a finance background, is a student of the Strategic Intervention Institute and an active participant in the Robbins-Madanes Coach Training Program. She has honed her skills as a parenting coach and is adept at helping parents get to the main source of issues that may be preventing them from having healthy, long-lasting relationships with their children.
In addition to counseling private clients, Ms. Marvin is also reaching out to the school community, particularly pre-schools. She recognizes the staff at many daycare centers are often young and inexperienced. Her goal is to hold workshops at these facilities to train caregivers, helping them to recognize and better deal with triggers that may have them react inappropriately to a child's behavior with bribes or consequences. "Sometimes, we set unrealistic expectations from our children at certain ages. We need to step into their world, listen to their requests and identify their needs. If we can do that instead of demanding they comply with our wants, relationships can be formed in a loving and respectful way." she says.
NAPW provides an exclusive, highly advanced networking forum to successful women executives, professionals and entrepreneurs where they can aspire, connect, learn and achieve.