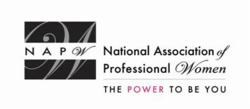 My skills and areas of expertise include project management and leadership.
Garden City, NY (PRWEB) December 05, 2013
NAPW honors Linda Ciszek as a 2013/2014 Professional Woman of the Year for leadership in facilities management and maintenance with this prestigious distinction. As the largest, most-recognized organization of women in the country, spanning virtually every industry and profession, the National Association of Professional Women is a powerfully vibrant networking community with nearly 500,000 members and over 400 Local Chapters.
"My skills and areas of expertise include project management and leadership," says Ms. Ciszek. An established management professional, Ms. Ciszek administers her responsibilities in her role as general manager with the highest level of proficiency and accountability with a strong commitment to the firm's dedication to providing the highest quality, cost effective off-site construction of portable offices in the industry.
Located in Phoenix, AZ, Camelback Container Services, LLC is a rapidly growing manufacturing company of secure, portable, ground-level office and storage modules. Some of the commendable services the company offers under the leadership of Ms. Ciszek include full-service depot, easy yard access, custom modifications of steel containers, open storage area as well as container handling of up to 80,000 pounds. Working with small and large businesses alike, Ms. Ciszek works diligently to provide clients with the best possible office space and storage container solutions available.
Ms. Ciszek keeps pace with the exciting challenges that accompany the evolution of her profession through her affiliation with the National Portable Storage Association. For her passion and determination in achieving business success grounded in her most personal standards of excellence, Linda Ciszek is being honored as a role model for professional women in all walks of life.
About NAPW
NAPW provides an exclusive, highly advanced networking forum to successful women executives, professionals and entrepreneurs where they can aspire, connect, learn and achieve. Through innovative resources, unique tools and progressive benefits, professional women interact, exchange ideas, advance their knowledge and empower each other.