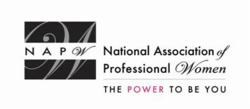 I own the Classica Collection, a company that helps women in my area look their best.
Garden City, NY (PRWEB) December 05, 2013
NAPW honors Loni Lowry as a 2013/2014 Professional Woman of the Year for leadership in fashion with this prestigious distinction. As the largest, most-recognized organization of women in the country, spanning virtually every industry and profession, the National Association of Professional Women is a powerfully vibrant networking community with nearly 500,000 members and over 400 Local Chapters.
After a successful career as a computer software developer, Ms. Lowry decided it was time to use her passion for fashion and her exceptional technical skills to start a new company. "I own the Classica Collection, a company that helps women in my area look their best," says Ms. Lowry.
Ms. Lowry has found a niche market in her rural community by providing fashion forward clothing to a loyal customer base in want of apparel not readily available to them. She creates a seasonal boutique in her home four times a year and shows beautiful collections from Carlisle and Per Se of New York. Customers can find sizes from 0 through 18 in fabrics that come from some of the best mills in the world, in styles ranging from classic to modern.
With her deep roots in the civic and economic life of her community, Ms. Lowry is building her company's reputation for outstanding value and utmost customer satisfaction upon the interpersonal relationships that are at the heart of her business success.
About NAPW
NAPW provides an exclusive, highly advanced networking forum to successful women executives, professionals and entrepreneurs where they can aspire, connect, learn and achieve. Through innovative resources, unique tools and progressive benefits, professional women interact, exchange ideas, advance their knowledge and empower each other.