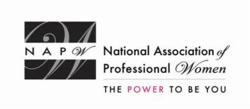 I have been in the healthcare industry for more than 21 years.
Garden City, NY (PRWEB) December 19, 2013
National Association of Professional Women (NAPW) honors Marie Schanke as a 2013/2014 Professional Woman of the Year. This prestigious distinction is for leadership in healthcare software. As the largest, most-recognized organization of women in the country, spanning virtually every industry and profession, NAPW is a vibrant networking community with over 500,000 members and nearly 400 local chapters.
"I have been in the healthcare industry for more than 21 years," says Ms. Schanke, director, software services, at Connected Technology Solutions (CTS) which specializes in healthcare patient and vendor credentialing terminals. CTS is also actively involved in the retail and government verticals specializing in queue management and self-service healthcare software.
CTS's software services division is an expansion of the company's presence in the healthcare market. Ms. Schanke's responsibilities include establishing budgets and timelines, performing on-site workflow analysis, software installation and training. In addition she manages the division's budget and staff, and works closely with IT and development. Her goals include timely and on-budget implementations, redesign and enhancement of the software in a new programming language and lean division operations.
Ms. Schanke has a master's degree from Washington University School of Medicine's Hospital and Healthcare Administration Program as well as a Bachelor of Arts in Economics from The College of the Holy Cross. She is co-inventor of Patent US 7979294 B2, which is a decision support system for healthcare appointment schedulers. Through her patent, providers are able to offer improved chemotherapy scheduling for patients who need such vital services.
About Connected Technology Solutions (CTS)
CTS is a leading interactive kiosk design and creative marketing company. It deploys and supports the most extensive platform options with a Design for Decor emphasis and their units meet or exceed ADA requirements. CTS is headquartered in the Milwaukee area with sales offices throughout the U.S.