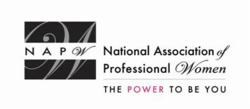 Garden City, NY (PRWEB) December 24, 2013
NAPW honors Judy Frost, B.S.N., R..N, ACMPE as a 2013/2014 Professional Woman of the Year for leadership in health services with this prestigious distinction. As the largest, most-recognized organization of women in the country, spanning virtually every industry and profession, the National Association of Professional Women is a vibrant networking community with over 600,000 members and nearly 400 Local Chapters.
"I am the business manager at Midwest Pathology Associates, LLC (MPA) and Mid America Pathology Associates, LLC (MAPL), which is one of Kansas City's leading private pathology groups," says Ms. Frost. She plays a pivotal role overseeing the day-to-day operations of the laboratory that has been providing superior pathology and laboratory services since 1988.
Ms. Frost was recently elected to the American Pathology Foundation Board of Directors. She has a bachelor's degree in nursing from the University of Arkansas at Little Rock and is currently pursuing her fellow from the American College of Medical Practice Executives (FACMPE), a professional organization that promotes the education and training of professionals in medical practice management creating best practices in the healthcare industry. Her thorough knowledge of pathology and an understanding of state, federal and industry regulations, along with her extensive nursing background, enable Ms. Frost to ensure the laboratory is following all regulatory procedures.
With Ms. Frost's impeccable business leadership, the board certified pathologists at MPA and MAPL work diligently to provide patients with the best care, diagnosis and personal attention possible. Through the use of the latest available technology, MPA and MAPL is committed to continuing its mission of offering each patient the highest quality of pathology services.
NAPW provides an exclusive networking forum to successful professional women where they can aspire, connect, learn and achieve. Through innovative resources, tools and benefits, professional women interact, exchange ideas, advance their knowledge and empower each other.