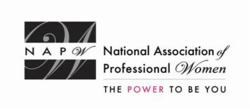 Garden City, NY (PRWEB) December 03, 2013
The National Association of Professional Women honors Susan Skoczypiec as a 2013/2014 Professional Woman of the Year for leadership in sales and marketing with this prestigious distinction. As the largest, most-recognized organization of women in the country, spanning virtually every industry and profession, the National Association of Professional Women is a vibrant networking community with nearly 500,000.
Seven years ago I started a website devoted to helping people locate organic products for their skin tone and skin type, said owner and founder of Nature's Brilliance By Sue TM, Susan Skoczypiec. Her company is the source for natural make-up and organic skin and body care products that are suitable for all skin types, even those with multiple allergies.
Ms. Skoczypiec will not sell or endorse any product that is not 100% Natural or Organic. An allergy sufferer herself, Ms. Skoczypiec personally tests every product that is offered on her website. She has a Diploma in both Holistic Beauty Therapy and Holistic Herbal Therapy; with Certificates in Reflexology, Aromatherapy, Bach Flower Remedies, Crystal Healing, and Business Development for the Alternative Health Therapist, from the Natural Health Institutes, based in Canada.
Besides running a successful cosmetic business Ms. Skoczypiec is also an Administrative Secretary with the Carteret Police Department; a position she has held for the past 37 years. Her many responsibilities include keeping track of the police department budget, administrative duties for the Chief of Police, other Administrators, the investigative division, coordinating the Neighborhood Watch Group and the award winning National Night Out Project. Ms. Skoczypiec loves balancing her two careers which, although seemingly unrelated are united in one common goal; helping people.
NAPW provides an exclusive, highly advanced networking forum to successful women executives, professionals and entrepreneurs where they can aspire, connect, learn and achieve. Through innovative resources, unique tools and progressive benefits, professional women interact, exchange ideas, advance their knowledge and empower each other.