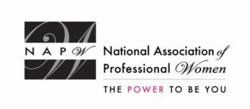 Garden City, NY (PRWEB) August 06, 2013
Suzanne Burrow, President of Direct HR Services Inc., has attained the highest level of membership to the National Association of Professional Women as a VIP Woman of the Year and has been recognized for outstanding leadership and commitment within her profession.
Ms. Burrow saw that she could provide a solution for companies that were experiencing the extra expenses that come along with providing employee health benefits, payroll, taxes and other functions involved within a human resource department. By eliminating the many functions that come under the umbrella of human resources for companies, Ms. Burrow was able to help her clients eliminate costs and increase their bottom line. Direct HR Services, a professional employer organization (PEO) provides all human resource needs including medical, dental, vision insurance, payroll services and Workers' Compensation coverage including background checks and drug testing.
The main benefit of a PEO such as Direct HR Services is that it establishes a co-employment arrangement where both the PEO and the client company have an employment relationship with the worker. The PEO and the client company contractually allocate some and share other traditional employer responsibilities and liabilities. The client company provides direction and control of the employees and manages tasks such as product development and production, marketing, sales and service.
The success of Direct HR Services has been built on cultivating long-lasting client relationships based on integrity, honesty and fairness. Ms. Burrow is looking forward to enjoying a future brimming with more of the same success that she has been responsible for creating.
The National Association of Professional Women (NAPW) is a dynamic business network where nearly 500,000 accomplished, professional women come together to interact, exchange ideas and empower themselves. Through the extensive network of close to 400 NAPW Local Chapters nationwide, like-minded members make use of online networking, educational tools and many other valuable privileges of NAPW membership.