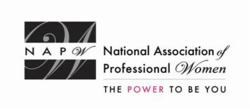 Garden City, NY (PRWEB) November 22, 2013
Maggie Eshelman, project manager at Media Software Pros, has attained the highest level of membership to the National Association of Professional Women as a VIP Woman of the Year and has been recognized for outstanding leadership and commitment within her profession.
As a management and business analyst Ms. Eshelman is always learning something new related to business process and procedures. She particularly enjoys helping customers to improve these processes as she helps them to meet their business needs.
Media Software Pros is a group of independent professionals who have partnered together to form a dynamic software company. Ms. Eshelman has been with Media Software for three years, working closely with its dedicated team of professionals who implement its software for an impressive client list of companies. She is adept at training users in system configuration, learning their business practices and procedures and helping them to configure the system correctly for the best possible outcome.
Ms. Eshelman considers this her dream job. She derives great satisfaction helping management with test plans, ensuring that everything is in place and ready to migrate to the new system. One particular assignment she considers to be her greatest accomplishment has been managing the Sun Time Media project in which she and her talented team incorporated eight daily and 32 weekly newspapers into one system from five different systems.
About NAPW
The National Association of Professional Women (NAPW) is a dynamic business network where nearly 500,000 accomplished, professional women come together to interact, exchange ideas and empower themselves. Through the extensive network of close to 400 local NAPW chapters nationwide, like-minded members make use of online networking, educational tools and many other valuable privileges of NAPW membership.