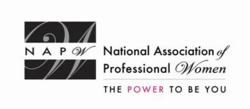 Garden City, NY (PRWEB) December 26, 2013
NAPW honors Susan Cornell Wilkes as a 2013/2014 Professional Woman of the Year for leadership in international development with this prestigious distinction. As the largest, most-recognized organization of women in the country, spanning virtually every industry and profession, the National Association of Professional Women is a powerfully vibrant networking community with over 600,000 members and nearly 400 Local Chapters.
Susan Cornell Wilkes is the founder and president of Global Horizons for Women. The organization provides retiring/retired professional women with opportunities to use their time, expertise, experience and assets to support economic opportunity for women in developing countries, at the same time finding for themselves new connections, challenges and excitement. It also organizes and implements trips for these professional women so they may see first hand women's economic empowerment programs on site. The next trip is to Nepal and is scheduled for September 20 through October 2, 2014.
Ms. Wilkes is also the founder and president of Adventures in Giving, which advises family foundations on international grant making. She is the co-author of "The Miracles of Barefoot Capitalism," the story of microfinance on three continents.
Educated at Harvard, Ms. Wilkes was a co-founder of the internationally acclaimed Up With People Inc. Working with the Clinton's, she founded the Arkansas International Center, a model program for international business, education and exchange. She then led the San Francisco Education Fund and subsequently spent two years collaborating with Rockefeller family members in an innovative effort to stimulate the creation of social venture capital funds in Africa and Latin America.
NAPW provides an exclusive networking forum to successful women professionals where they can aspire, connect, learn and achieve. Through innovative resources, tools and benefits, professional women interact, exchange ideas, advance their knowledge and empower each other.