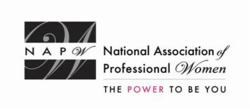 I've been writing for as long as I can remember.
Garden City, NY (PRWEB) December 24, 2013
National Association of Professional Women honors Solina Lewis as a 2013/2014 Professional Woman of the Year for leadership in journalism with this prestigious distinction. As the largest, most-recognized organization of women in the country, spanning virtually every industry and profession, the National Association of Professional Women is a powerfully vibrant networking community with over 600,000 members and nearly 400 local chapters.
"I've been writing for as long as I can remember," says Ms. Lewis, whose passion for journalism brought her to Nexstar Broadcasting Group, one of the nation's top 20 television broadcasting companies.
Nexstar was founded in 1996 by broadcast industry veteran Perry A. Sook to consolidate television stations in mid-sized markets across the United States. Since its inception, the company has actively and successfully remained at the forefront of industry innovation by leveraging its award-winning local programming and content into complementary revenue streams. Reflecting this focus, Nexstar has emerged as an industry leader and has demonstrated strong financial growth for more than a decade with 2008 net revenues reaching approximately $285 million.
Ms. Lewis always had the intrinsic skills necessary to become a journalist. Known for her inquiring mind, high ethical standards and unbiased attitude, Ms. Lewis always does what it takes to get at the truth behind a story. She has all the prerequisites including passion, practice and education to succeed in her chosen field. For her fearless pursuit of professional and personal fulfillment, Solina Lewis is being honored by NAP W and for her exemplary achievements as a role model and inspiration for all women.
NAPW provides an exclusive, highly advanced networking forum to successful women executives, professionals and entrepreneurs where they can aspire, connect, learn and achieve. Through innovative resources, unique tools and progressive benefits, professional women interact, exchange ideas, advance their knowledge and empower each other.