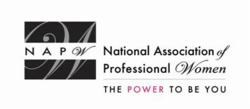 I derive great pleasure from sharing what I know.
Garden City, NY (PRWEB) November 22, 2013
NAPW honors Beth Zallar as a 2013/2014 Professional Woman of the year for leadership in healthcare education and marketing services with this prestigious distinction. As the largest, most recognized organization of women in the country, spanning virtually every industry and profession, the National Association of Professional Women is a powerfully vibrant networking community with nearly 500,000 members and over 400 Local Chapters.
"I derive great pleasure from sharing what I know," says Ms. Zallar. With more than 30 years of experience in healthcare Ms. Zallar is an expert problem solver. She is adept at adjusting to new developments in healthcare law, technology and policies. using her experience to facilitate her thriving consulting business. Ms. Zallar, a successful entrepreneur with an exceptional head for business, is busy developing her new company Affiliated Marketing Services, LLC.
In her role as teacher, Ms. Zallar is responsible for providing instruction that is crucial for technicians who are seeking a career in healthcare. Her extensive teaching experience makes her a valuable contributor to education and the ability to collect, analyze and report healthcare data while protecting the integrity and security of patient health information.
Ms. Zallar received her master's degree in healthcare administration from Cardinal Stritch University and is currently involved with the American Health Information Management Association. She is also on the advisory board at Waukesha County Technical College for HIT and Coding and instructs students at Milwaukee Area Technical College in Health Sciences Services.
NAPW Provides an exclusive, highly advanced networking forum to successful women executives, professionals and entrepreneurs where they can aspire, connect learn and achieve. Through innovative resources, unique tools and progressive benefits, professional women interact, exchange ideas, advance their knowledge and empower each other.