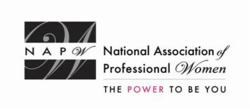 To be able to work in and for my community is very rewarding.
Garden City, NY (PRWEB) December 05, 2013
National Association of Professional Women honors Lisa E. Harris, Ph.D., as a 2013/2014 Professional Woman of the Year for leadership in the mental health field with this prestigious distinction. As the largest, most-recognized organization of women in the country, spanning virtually every industry and profession, the National Association of Professional women is a vibrant networking community with nearly 500,000 members and over 400 Local Chapters.
"To be able to work in and for my community is very rewarding," says Dr. Harris of her work with Project Hope at the Mental Health Association of Nassau County. The FEMA-sponsored program provides assistance to those residents of Nassau County who have been affected by Hurricane Sandy. Although it hit Long Island nearly a year go, its devastating impact is still felt by so many who live and work in the areas impacted by the super storm.
After the hurricane, Dr. Harris witnessed firsthand the destruction it left behind and felt compelled to help. Through her work with Project Hope, Dr. Harris is able to offer post-disaster mental health outreach, crisis and educational services to the thousands of Long Islanders who lost their homes, livelihoods and loved ones to the storm.
As director/program coordinator, Dr. Harris leads a team of 25 crisis counselors who provide disaster, mental health and referral services for those who need it most. A clinical psychologist, Dr. Harris has a thriving practice in New York City where she specializes in treating individuals who have suffered trauma in their lives. She is also an adjunct professor at Adelphi University in Nassau County, which is where Dr. Harris received her doctorate.
About NAPW
NAPW provides an exclusive, highly advanced networking forum to successful women executives, professionals and entrepreneurs where they can aspire, connect, learn and achieve. Through innovative resources, unique tools and progressive benefits, professional women interact, exchange ideas, advance their knowledge and empower each other.