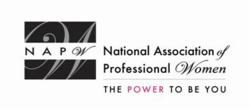 I am passionate about the work I do!
Garden City, NY (PRWEB) December 05, 2013
NAPW honors Ms. Vicki Bonardi as a 2013/2014 Professional Woman of the Year for leadership in mortgage banking and lending with this prestigious distinction. As the largest, most-recognized organization of women in the country, spanning virtually every industry and profession, the National Association of Professional Women is a powerfully vibrant networking community with nearly 500,000 members and over 400 Local Chapters.
Ms. Bonardi brings 17 years of mortgage banking experience to her recent position as COO of Residential Bancorp. "I am passionate about the work I do," says Ms. Bonardi, whose previous titles include director of originations for Morgan Stanley, vice president and LFC manager of Washington Mutual, director of mortgage banking for Twin Capital Mortgage, chief operating officer of Pacific Union Financial and principal at Affiliated Consulting Services.
Presently, Ms. Bonardi is providing Residential Bancorp with her exceptional leadership, management and vision to ensure that the company has operational controls and reporting procedures in place to effectively ensure that operating efficiencies are met. She is an expert in compliance and regulatory requirements and is responsible for the company's Agency relationships with Fannie Mae, Freddie Mac and Ginne Mae.
Among her many accomplishments, including acting as consultant to mortgage banks and credit unions, are her memberships in the prestigious National Association of Mortgage Professions (NAMP) and California Association of Mortgage Brokers (CAMB).
NAPW provides an exclusive, highly advanced networking forum to successful women executives, professionals and entrepreneurs where they can aspire, connect, learn and achieve. Through innovative resources, unique tools and progressive benefits, professional women interact, exchange ideas, advance their knowledge and empower each other.