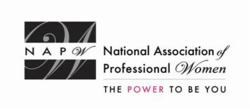 I am a goal-oriented and self-motivated individual driven by an undying persistence to be the best I can.
Garden City, NY (PRWEB) December 19, 2013
National Association of Professional Women honors Bibi Nafeeza Habib as a 2013/2014 Professional Woman of the Year for leadership in healthcare/nonprofit with this prestigious distinction. As the largest, most-recognized organization of women in the country, spanning virtually every industry and profession, the National Association of Professional Women is a vibrant networking community with over 500,000 members and nearly 400 Local Chapters.
"I am a goal-oriented and self-motivated individual driven by an undying persistence to be the best I can," says Ms. Habib, who emigrated to the U.S. from Guyana in 1996. She earned a degree in accounting from the City University of New York and continues to pursue her education.
As manager of the department of program administration at 1199SEIU Training & Employment Funds, Ms. Habib uses her superior communication and leadership skills and strong work ethic to carry out the organization's mission to develop high-quality training, placement and labor-management initiatives. A commitment to efficiency leads her "to strategize and implement effective processes and procedures that result in increased productivity and satisfaction from all parties."
Working in an organization that makes a difference in people's lives, one that values and supports adult education and career growth, is what inspires Ms. Habib to continually give one hundred percent. She knows the importance of education, and considers her commitment to advance her own learning to be one of her biggest accomplishments. With her eyes toward the future, Ms. Habib plans to pursue her CPA certification.
About NAPW
NAPW provides an exclusive, highly advanced networking forum to successful women executives, professionals and entrepreneurs where they can aspire, connect, learn and achieve. Through innovative resources, unique tools and progressive benefits, professional women interact, exchange ideas, advance their knowledge and empower each other.