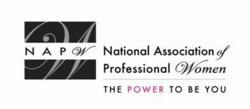 I was inspired to be a nurse due to the wide range of potential career opportunities in both clinical and management.
Garden City, NY (PRWEB) December 05, 2013
National Association of Professional Women honors Pat Curtis as a 2013/2014 Professional Woman of the Year for leadership in healthcare with this prestigious distinction. As the largest, most-recognized organization of women in the country, spanning virtually every industry and profession, the National Association of Professional women is a vibrant networking community with nearly 500,000 members and over 400 Local Chapters.
"I was inspired to be a nurse due to the wide range of potential career opportunities in both clinical and management," says Ms. Curtis, who began her career as a registered nurse more than 30 years ago. She went on to obtain her Master of Business Administration in Management from Troy University and has since used both her nursing skills and business acumen to hold management positions in a number of healthcare organizations.
As director of operations, clinical care services at Optima Health, Ms. Curtis is responsible for operational policies/procedures, acquisition and operation of new computer systems, human resource development, education and financial responsibilities including capital, operational and medical expenses. Key to her success is her ability to multitask, exceed goals objectives and expertly analyze both financial and clinical data. "I have been able to use these skills to successfully complete projects and new acquisitions, while increasing the number of clients/patients receiving services," she says.
Ms. Curtis has been instrumental in the successful integration of several operational departments under one large team and the implementation of common goals for the entire team. She looks forward to continuing to meet the new challenges of today's changing healthcare environment that will no doubt create even more opportunities for growth.
About NAPW: NAPW provides an exclusive, highly advanced networking forum to successful women executives, professionals and entrepreneurs where they can aspire, connect, learn and achieve. Through innovative resources, unique tools and progressive benefits, professional women interact, exchange ideas, advance their knowledge and empower each other.