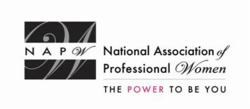 For me the project manager is the conductor who tries to create a good piece of music for the audience.
Garden City, NY (PRWEB) December 17, 2013
NAPW honors Sudha Patel Dave as a 2013/2014 Professional Woman of the Year for leadership with this prestigious distinction. As the largest, most-recognized organization of women in the country, spanning virtually every industry and profession, the National Association of Professional Women is a powerfully vibrant networking community with over 500,000 members and nearly 400 Local Chapters.
"For me the project manager is the conductor who tries to create a good piece of music for the audience," said Ms. Dave, project manager at NYC Department of Design and Construction (DDC), a department of the government that builds many of New York's civic facilities.
Growing up in India, Ms. Dave had limited career choices as a young woman in the early 1960s. Unable to pursue her preferred fields of medical or civil engineering, she finally settled on architecture. In 1971, Ms. Dave came to the U.S. Energized by the women's movement and fueled by her mother's belief in the importance of educating herself, she finally fulfilled her dream of studying engineering.
Ms. Dave received her master's in civil engineering from Polytechnic Institute of New York University and went on to obtain her master's in architectural technology from Columbia University, something she considers to be one of her biggest accomplishments. She passed her LEED Green Associate exam in 2013.
At DDC, Ms. Dave uses the effective communication and leadership skills she has honed through Toastmaster International to continually move a project forward in a timely manner. Among her many responsibilities are interacting with different departments, key individuals and consultants; staying informed of all project details; coordinating site visits and facilitating dialog between concerned parties.
Well-respected in her field, Ms. Dave collaborated with author Marta Navia Kindya on the book Four Decades of the Society of Women Engineers. Ms. Dave's future goal is to pursue an academic career upon retirement, so that she may share her knowledge and experience with young people.