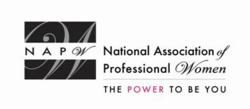 A stroke is not just an old person's disease, we see more and more young stroke victims.
Garden City, NY (PRWEB) December 05, 2013
NAPW honors Paula J. Meyers, M.S., C.S.R.N., R.N., as a 2013/2014 Professional Woman of the Year for leadership in nursing with this prestigious distinction. As the largest, most-recognized organization of women in the country, spanning virtually every industry and profession, the National Association of Professional women is a vibrant networking community with nearly 500,000 members and over 400 Local Chapters.
"I volunteered at a hospital when I was a teenager. I thought to myself, 'you can do this; you can help people' and so that's why I became a nurse," says Ms. Meyers, who went on to receive her nursing degree in 1975. She has been helping people and saving lives ever since.
For nearly four years now, Ms. Meyers has been the system director at the OhioHealth Stroke Network, which is the first partnership for stroke treatment and research of its kind in Ohio. In her role, Ms. Meyers is responsible for setting up two-way audio and video conferencing so that smaller, regional hospitals are able to gain access to specialized stroke care at larger hospitals.
Through the use of telemedicine, teams of experts are able to evaluate a stroke patient's condition, read test results, confer with on-site physicians and ultimately decide on the course of treatment. After evaluation, the OhioHealth stroke team determines whether a patient needs to be transferred to a larger hospital.
The cutting-edge technology used at OhioHealth is imperative for providing immediate, life-saving care to stroke victims. "When the patient gets the medication they need and we can do the intervention, many of them recover 100%," says Ms. Meyers.
A certified stroke RN, Ms. Meyers also educates others on recognizing the symptoms of a stroke and the importance of immediate care. "A stroke is not just an old person's disease, we see more and more young stroke victims," she says. With an eye to the future, Ms. Meyers hopes to expand telemedicine to other areas of healthcare.