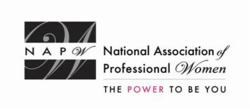 At Learning Through Travel, we look forward to taking you on a journey of a lifetime.
Garden City, NY (PRWEB) December 05, 2013
NAPW honors Darlene Buonauro as a 2013/2014 Professional Woman of the Year for leadership in business with this prestigious distinction. As the largest, most-recognized organization of women in the country, spanning virtually every industry and profession, the National Association of Professional Women is a powerfully vibrant networking community with nearly 500,000 members and over 400 Local Chapters.
"At Learning Through Travel, we look forward to taking you on a journey of a lifetime," says Ms. Buonauro, owner of the company that has made it possible for thousands of satisfied clients to fulfill their travel dream.
As president and director of Learning Through Travel, Ms. Buonauro is personally involved with all of the day to day operations of the New York office ensuring that each trip is flawlessly coordinated. Many of Ms. Buonauro's clients are repeat customers and use Learning Through Travel exclusively. Her highly qualified staff is always ready to help clients plan their trip from start to finish.
Whether it is sailing the Nile, diving the Red Sea, climbing Machu Picchu, exploring the Taj Mahal, gaining the wisdom of the great oracle of Delphi or roaming the streets of Istanbul, Ms. Buonauro guarantees every customer an unforgettable journey.
For her commitment to achieving success according to her personal standards of excellence, and for her outstanding accomplishments in the travel industry, Ms. Buonauro is being honored as a leader and role model for her profession.
NAPW provides an exclusive, highly advanced networking forum to successful women executives, professionals and entrepreneurs where they can aspire, connect, learn and achieve. Through innovative resources, unique tools and progressive benefits, professional women interact, exchange ideas, advance their knowledge and empower each other.