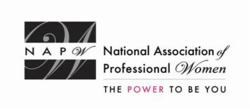 Because we are locally owned, we understand the educational needs of our students.
Garden City, NY (PRWEB) December 05, 2013
NAPW honors Leslie C. Wilson, Ph.D., as a 2013/2014 Professional Woman of the Year for leadership in education with this prestigious distinction. As the largest, most-recognized organization of women in the country, spanning virtually every industry and profession, the National Association of Professional Women is a powerfully vibrant networking community with nearly 500,000 members and over 400 Local Chapters.
"Because we are locally owned, we understand the educational needs of our students," says Dr. Wilson, founder of Tutor New Orleans LLC. Dr. Wilson's mission is to match her students with a tutor to meet his/her particular needs often on a sliding scale.
At Tutor New Orleans, Dr. Wilson and a small staff serve as the main "hub" for connecting students' needs with highly qualified tutors. The levels include K-12, university, undergraduate and graduate levels, law school, medical school and students with special needs. Tutors take the time to get to know their students' particular learning styles so that a personalized instruction plan can be created just for them.
The effects of Hurricane Katrina can still be felt in and around Dr. Wilson's home in New Orleans. The educational system has been especially hit and has been slow to recover and Dr. Wilson is dedicated to serving its population whether residents can afford it or not. After a successful battle with a traumatic illness Dr. Wilson made the decision to provide education to those who need it most.
Dr. Wilson holds a Ph.D. from Tulane University in Quantum Chemistry, an M.S. from McNeese State University and an M.A. from Cornell University. She currently teaches chemistry, physics and math classes. During her career as an educator, Dr. Wilson has taught honors chemistry and advanced placement chemistry, as well as all levels of math courses through calculus.
NAPW provides an exclusive, highly advanced networking forum to successful women executives, professionals and entrepreneurs where they can aspire, connect, learn and achieve. Through innovative resources, unique tools and progressive benefits, professional women interact, exchange ideas, advance their knowledge and empower each other.