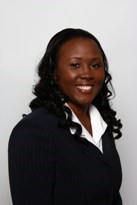 We help rehabilitation and reintegration efforts achieve success
Atlanta, GA (PRWEB) January 07, 2014
Ex-Offenders make up a growing class of disenfranchised citizens. Community Reintegration Consulting (CRC) and Opulence Enterprises (Opulence) partner to implement an effective holistic approach to help ex-felons achieve reintegration success.
"The degree of inequity in sentencing and effects of collateral sanctions makes true reintegration impossible for the poor and people of color," says LeTonya F. Moore, Esq., Chief Counsel, Opulence Enterprises, LLC.
The Opulence and CRC partnership has yielded a program called "Returning Citizen Reintegration Program" that addresses the seven major areas of re-entry: food, shelter, employment, health, finances, legal services, and education. In 2014, Opulence and CRC will host three program sessions for ex-felons geared toward full re-integration. To be eligible for the program, one must meet the following criteria: Formerly incarcerated persons and persons with felony records; commitment to personal transformation for a crime-free life; hardworking; career or entrepreneurial focused; 100% drug free; and available to attend two weekly training sessions for four weeks.
"This program can serve as both a collaborative partner with and an extension of already existing re-entry programs. Our hope is to contribute to and expand the measures of success in metro-Atlanta and beyond," says Kenneth Roye, CRC Founder. Mr. Roye is the on-site coordinator for the program.
Session one applications are being accepted January 1-17, 2014. The career development courses are held on Mondays and Thursdays from 9:30am-12:30pm for four weeks at 2008 Eastview Parkway, Suite 300, Conyers, GA 30013. The entrepreneurship courses are held on Wednesdays from 9:30am-2:30pm for four weeks. The courses begin on Monday, February 3, 2014. The courses are limited to 25 participants. Interested participants can register online or by requesting a paper application via email.
Opulence has built a reputation of speaking for those without a voice. In addition to the Returning Citizen Reintegration Program, Opulence is hosting a free monthly "Success Clinic" for ex-felons, every third Tuesday of each month. The Success Clinic features a series of workshops and resources including but not limited to, resume writing, interviewing skills, financial literacy, second chance banking accounts, entrepreneurship, etc. Registrants must complete the free career and skills assessment for matching skills to potential employment opportunities. The first Success Clinic will be held Tuesday, February 18, 2014 from 9:30am-12:30pm at 2008 Eastview Parkway, Suite 300, Conyers, GA 30013. Registration via email is required and space is limited.
At the 2014 SHINE-Tampa Conference March 21-22, 2014, we will be offering free career assessments on Friday, March 21, 2014 from 10:00am-2:00pm for those who register for the conference. For those not registered for the conference, the career assessment is $50.00 per person. For an additional cost, Opulence career coaches will be on hand to conduct private sessions to review the assessments and help you create a career action plan. The conference takes place at the Hilton Garden Inn Tampa North, 13305 Tampa Oaks Blvd, Tampa, FL 33637. Friday, March 21, 2014. For more information on the career assessments and to register, please contact Kenneth Roye at 888-973-3015 ext. 107 or via email.
###
About Opulence Enterprises, LLC: Opulence Enterprises, LLC provides business coaching, consulting, and representational services to individuals, businesses, and organizations. Opulence Enterprises, LLC was founded in 2007, by Attorney LeTonya F. Moore who presently serves as both CEO and Chief Counsel. Opulence services Atlanta-metro; Tampa, FL, and Huntsville, AL areas. For more information about Opulence, visit our website or call 888-973-3015.
About Community Reintegration Consulting: Community Reintegration Consulting's (CRC) mission is to effectively and efficiently help ease the transition of veterans and returning citizens by creating realistic opportunities through education, employment, and entrepreneurship. CRC develops programs, educational curriculum, and performs skills and abilities assessments for companies and individuals to advance the objectives of creating realistic opportunities. For more information on CRC, contact Kenneth Roye at 888-973-3015 ext. 107.