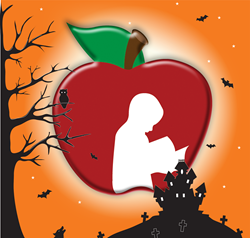 With the release of Level C soon, we will have several more apps available that tie into the new program.
Beaumont, CA (PRWEB) October 31, 2013
Enthusiasts of Red Apple Reading, an online software program aimed at helping grade-school students learn and retain valuable reading skills, is taking an island adventure. Now, users can enjoy the trip all from the comfort of their home, and with the option to try it for free.
Red Apple Readers: Island Adventures, Red Apple Reading's first app, launched in the iTunes store on October 9th. The fifteen original stories with HD graphics follow the adventures of six animal friends with increasingly difficult phonics skills. Formatted for Red Apple Reading's "Level C" (or early elementary school) learners, Island Adventures skills synchronize closely with those that will be the focus of even more app releases on the Red Apple Reading docket this November and December.
The current title is formatted for both iPads and iPhones, and uses the familiar "finger swipe" page-turning tool that tablet users of all ages are learning to use and love. Currently, Island Adventures can be obtained in two ways; first, by buying the entire set of 15 stories for $3.99 on the app store. Otherwise, users who want a sneak peak at the storybook can try the "Lite" version, which allows them access to one story in the series for free.
Tammy Bennecke, president and founder of Red Apple Reading, notes the release of the storybook app is an expansion not just of their app offerings, but also of its features. Island Adventures is the first selection to feature the program's "Read to Me" feature, which Bennecke notes is an exciting new add-on to the app's interface.
"The 'Read to Me' feature will recite the story with character voices, or the feature can be turned off so a child can use the stories for reading practice, with the ability to click on any word to hear it pronounced," Bennecke explained.
With less than a month of availability on the iTunes store, app buyers are already raving about their latest RAR purchase.
"This app is so great for my six-year-old," one reviewer said. "She loves the characters so much and is always begging me to use my phone to read the stories-- thank you, Red Apple Reading!"
Happy customers and enriched readers are all the motivations Bennecke and her team need to continue the reach of Red Apple Reading into the tablet and app market.
"We are hoping to expand our offerings, not only to the Android market, but to include other reading levels—with more stories to read as well. With the release of Level C soon, we will also have several more apps available that tie into the new program," Bennecke said. She notes that Level C of the reading program is in the testing phase and will be ready for release soon.
Learn more about Island Adventures and other Red Apple Reading app offerings at: http://www.redapplereading.com/content/apps.
About Red Apple Reading:
Red Apple Reading was founded in 2011 by educator Tammy Bennecke. With the aim of fulfilling their motto of being "a small company with a big heart," Red Apple Reading is in the process of developing a full range of pre-kindergarten through third grade reading products. Further goals include more reading apps for the iOS and Android markets.. Red Apple Reading also plans to expand into other subject areas as the company's growth continues. Find out more about Red Apple Reading on their website.