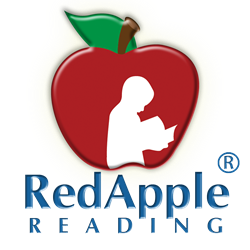 It's great to have the chance to pair up and deal out savings, with the end goal of getting more youngsters reading.
Beaumont, CA (PRWEB) August 28, 2013
With classes just getting underway for most families across the country, students, parents, and teachers alike are settling into a new routine, and setting goals to make the new academic year better than ever. Thanks to a current promotion through Cozi, a website and app aimed at helping families stay organized and on top of the newest trends to make family living easier, Red Apple Reading will be making itself at home with more families of young readers.
The promotion, a "Back to School Goodie Bag," kicked off in August, and is available to new Cozi members through September 12. In the grouping of savings is a Red Apple Reading promo code offering Premium membership for just $39.
Tammy Bennecke, president and founder of Red Apple Reading, is a big fan of the Cozi site. When approached by Cozi for a partnership, the decision was as comfortable as the soon-to-be partner's name.
"I think the Cozi app is a great way for families to get organized and keep track of everything from school schedules to dinner plans," Bennecke said.
Bennecke is such a fan of the app's usability and convenience that she became a Cozi member herself-- despite her own new empty nest status. She is glad to add the Cozi promotion to a long list of offerings lined up for the start of the school year for young learners to get on the road to strong reading skills with Red Apple Reading.
The Cozi promotion follows similar promotions for parents through two mom-friendly deal sites: Mamasource and Plum District (who named RAR a "Plum Mom Favorite").
With the increasing success of family-friendly shopping deals, Bennecke is hopeful that more promotions with like-minded sites can help make Red Apple Reading a feasible reading supplement in even more households.
"Deal sites are changing the way families shop in a big way," Bennecke said. "When a mom or dad finds a site they trust, they believe in the products they're shown. It's great to have the chance to pair up and deal out savings, with the end goal of getting more youngsters reading. There's more to come!"
A listing of Red Apple Reading's current promotions can be found on their site at: http://www.redapplereading.com/promotions.
About Red Apple Reading:
Red Apple Reading was founded in 2011 by educator Tammy Bennecke. With the aim of fulfilling their motto of being "a small company with a big heart," Red Apple Reading is in the process of developing a full range of pre-kindergarten through third grade reading products. Further goals include upper elementary/middle school reading adventure games, available both online and as mobile apps. Red Apple Reading also plans to expand into other subject areas as the company's growth continues. Find out more about Red Apple Reading at http://www.RedAppleReading.com.