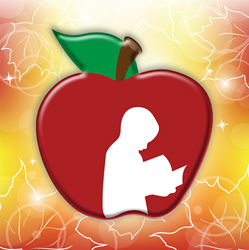 We want Red Apple Reading to be a great program, at a great value, and an affordable, welcome addition into as many homes as possible.
Beaumont, CA (PRWEB) October 21, 2013
As the weather gets brisker, it's not just the zippers on fall jackets that will be getting tighter. Tammy Bennecke, president and founder of Red Apple Reading, knows how the ever-cinching budgets of families of young learners can seem tighter every year. As families focus more on how to stretch every dollar—and get the most out of their family purchases—Bennecke is making sure Red Apple Reading follows suit. By 2014, the program will encompass three levels and offerings for readers as young as three and as old as eight, important years for children's developing reading skills.
Now, Bennecke and her cohorts at Red Apple Reading have created unique discount packages for both parents and educators during the fall of 2013. Starting now and running through the end of November, Red Apple Reading is offering an exclusive promotion accessible on the Promotions page of their shiny new website. The exclusive offer is a supplement to the numerous, successful promotions Red Apple Reading has had in conjunction with deal sites including Living Social, Mamasource, and Plum District.
"We've designed this promotion to be an affordable purchasing option for families with several children," Bennecke explains. "The Parent package is steeply discounted and automatically comes with three authorized child users. Those accounts can be swapped out at a later date when one child no longer needs to use the program—and another, younger child may be ready to use it."
Designed to be a versatile offer with years of use for the whole family, Bennecke notes the Parent purchase can be used in multiple households—and even shared among extended family members, including stepsiblings, cousins, or unrelated children.
In addition to the Parent discounts, Red Apple Reading is also offering a discounted package to Educators of young children, which includes ten student accounts in addition to the discounted purchase for a 12-month Educator membership. Extra accounts are only $5 each.
"At its core, this promotion helps us achieve one of our primary goals," Bennecke said. "We want Red Apple Reading to be a great program, at a great value, and an affordable, welcome addition into as many homes as possible."
Learn more about the current promotion (as well as financial assistance for the program) by visiting: http://www.redapplereading.com/promotions.
About Red Apple Reading:
Red Apple Reading was founded in 2011 by educator Tammy Bennecke. With the aim of fulfilling their motto of being "a small company with a big heart," Red Apple Reading is in the process of developing a full range of pre-kindergarten through third grade reading products. Further goals include storybook and phonics apps. Red Apple Reading also plans to expand into other subject areas as the company's growth continues. Find out more about Red Apple Reading at http://www.RedAppleReading.com.