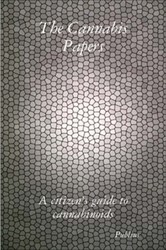 Promnesic means memory enhancing ~ so maybe it's time to forget some of those stoner jokes.
Chicago, IL (PRWEB) December 17, 2013
"Exercise enhances memory," opened Bryan W. Brickner, part of Publius, the pen name used for The Cannabis Papers: A citizen's guide to cannabinoids (2011), "and how it does so is getting clearer."
Brickner's reference is to the October online publication in the journal Hippocampus, "A role for the endocannabinoid system in exercise-induced spatial memory enhancement in mice."
The abstract states: "It is well known that physical exercise has positive effects on cognitive functions and hippocampal plasticity. However, the underlying mechanisms have remained to be further investigated. Here we investigated the hypothesis that the memory-enhancement promoted by physical exercise relies on facilitation of the endocannabinoid system."
"The study," noted Brickner, "blocked CB1 receptors in mice with a synthetic cannabinoid called AM251; in doing so, the mice didn't show the memory enhancement of the regular mice – the one's able to activate their CB1 receptors."
The abstract summed: "Our results suggest that, at least in part, the promnesic effect of the exercise is dependent of CB1 receptor activation."
"Promnesic means memory enhancing," chuckled Brickner, "so maybe it's time to forget some of those stoner jokes."
Brickner has a 1997 political science doctorate from Purdue University and is the author of several political theory books, to include The Promise Keepers (1999), Article the first of the Bill of Rights (2006), and The Book of the Is (2013).
The Cannabis Papers is available at online retailers and for free by download.