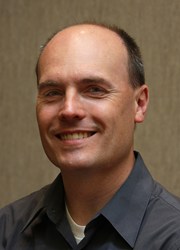 Palmyra, WI (PRWEB) August 07, 2013
Standard Process Inc. is adding two new employees to its staff at its corporate headquarters in Palmyra, Wis. Joining Standard Process are Rick Huotari, graphic designer, and Ying Zhang, network administrator.
Huotari, of Wausau, Wis., joins Standard Process as a graphic designer. He will play a pivotal role in creating marketing campaigns and supporting materials reflecting the company's unique brand, key messages and high quality standards. Huotari, previously employed as a graphic designer at Oshkosh Corporation, graduated in 1994 from St. Paul College in St. Paul, Minn.
Zhang, of Hartland, Wis., joins the company as a network administrator in the information technology department. In his new role, Zhang, a 1996 Marquette University graduate, is tasked with planning and implementing hardware and software, and assisting in developing strategic plans for the company's infrastructure systems. He transitions to Standard Process from R&R Insurance Services, Inc. where he was previously employed as a network administrator.
For more than 80 years, Standard Process has manufactured whole food supplements that provide specific, nutritional support for the body. The company grows many of its ingredients on its own certified organic farm.
For more information about career opportunities at Standard Process, please visit the Career Opportunities page at standardprocess.com.
About Standard Process Inc.
For more than 80 years, Standard Process, headquartered in Palmyra, Wis., has provided high-quality, nutritional whole food supplements through health care professionals. Standard Process offers more than 300 products through three product lines: Standard Process whole food supplements, Standard Process Veterinary Formulas and MediHerb herbal supplements. The products are available only through health care professionals.
Standard Process is involved in every step of production. The company grows crops on company-owned, organically certified farmland, utilizes state-of-the-art manufacturing processes, and employs the highest quality control standards. Standard Process strictly adheres to the Food and Drug Administration's good manufacturing practice requirements. Through these measures, Standard Process can ensure that its products are of the utmost quality and potency. Standard Process was named a Top 100 Workplace in Southeastern Wisconsin a number of times and is a member of the Inc. 5000 Honor Roll.
For additional information about Standard Process, visit standardprocess.com.