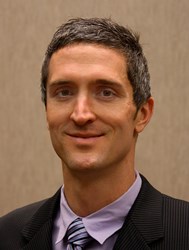 Palmyra, WI (PRWEB) November 19, 2013
Employee growth continues at Palmyra-based Standard Process Inc. The whole food supplement manufacturer welcomes four new employees, as the company continues its positive growth through the third quarter of 2013. The newly hired employees are: Doug Bailey, Brian Cramer, Bryn MacGillivray, and Patrick Shanley.
Bailey, of Elkhorn, Wis., is the new compliance education specialist in the professional development department. In his new role, Bailey will be responsible for designing and implementing professional educational programs for the company's customer-base of health care professionals. He earned a bachelor's degree in biology and a master's degree in natural resources from the University of Wisconsin-Stevens Point.
Cramer, of Fort Atkinson, Wis., has joined Standard Process as its new second shift supervisor. In his role, Cramer will oversee the plant and Standard Process certified organic farm production activities conducted on second shift. He will ensure the activities meet good manufacturing standards, as well as efficiency standards. In 2006, Cramer graduated from the University of Wisconsin-Whitewater with a Bachelor of Business Administration degree in operations management.
MacGillivray, of Elkhorn, Wis., has joined Standard Process as the food service manager and will oversee the operations of a new whole food court at the company's headquarters. The whole food court will provide employees with healthy, organic breakfast, lunch and snack options. MacGillivray has earned the ServSafe® Food Protection Manager Certification through the American National Standards Institute and has 11 years of experience in the food service industry.
Shanley, of New Berlin, Wis., has accepted the position of regional sales manager in the Midwest region. He will serve as the liaison between Standard Process and its independent sales representatives in: Arkansas, Illinois, Indiana, Iowa, Kansas, Kentucky, Michigan, Minnesota, Mississippi, Missouri, Ohio, Tennessee, West Virginia and Wisconsin. Shanley graduated in 1983 with a Bachelor of Science degree in biology from the University of Wisconsin-Oshkosh.
For more than 80 years, Standard Process has manufactured whole food supplements that provide specific, nutritional support for the body. The company grows many of its ingredients on its own certified organic farm.
For more information about career opportunities at Standard Process, please visit the Career Opportunities page at standardprocess.com.
###
About Standard Process Inc.
For more than 80 years, Standard Process, headquartered in Palmyra, Wis., has provided high-quality, nutritional whole food supplements through health care professionals. Standard Process offers more than 300 products through three product lines: Standard Process whole food supplements, Standard Process Veterinary Formulas and MediHerb herbal supplements. The products are available only through health care professionals.
Standard Process is involved in every step of production. The company grows crops on company-owned, organically certified farmland, utilizes state-of-the-art manufacturing processes, and employs the highest quality control standards. Standard Process strictly adheres to the Food and Drug Administration's good manufacturing practice requirements. Through these measures, Standard Process can ensure that its products are of the utmost quality and potency. Standard Process was named a Top 100 Workplace in Southeastern Wisconsin a number of times and is a member of the Inc. 5000 Honor Roll.
For additional information about Standard Process, visit standardprocess.com.