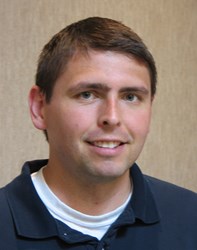 Palmyra, WI (PRWEB) November 06, 2013
Standard Process Inc. announces the promotions of Ross Gardner, Tina Hamberg, David Schroeder and Xin Zhang at its corporate headquarters in Palmyra, Wis.
Gardner, of Waukesha, Wis., and Schroeder, of Oconomowoc, Wis., were both promoted from microbiologist I to microbiologist II. As microbiologist IIs, Gardner and Schroeder assume key leadership roles within Standard Process' microbiology lab, which is part of the company's quality control department. As leaders in the lab, Gardner and Schroeder will train new microbiologists, manage projects by prioritizing work flow in the lab, and create and revise standard operating procedure documents and logs.
Hamberg, of Delavan, Wis., was promoted to chiropractic segment project manager. She joined the Standard Process marketing department in 2008 as a market analyst and was promoted to market research and innovation manager in 2012. In her new role as chiropractic segment project manager, Hamberg is responsible for developing strategic plans to increase market share in the company's largest customer base. She is also pursuing a master's degree in nutrition health and education from Hawthorn University in Whitethorn, Calif.
Zhang, of Hartland, Wis., joined the company earlier this year as a network administrator in the information technology department. Zhang demonstrated excellent leadership skills and was promoted to the role of network administer supervisor. In this role, Zhang will assist in developing strategic plans for the company's infrastructure systems.
For more information about career opportunities at Standard Process, please visit the Career Opportunities page at standardprocess.com.
About Standard Process Inc.
For more than 80 years, Standard Process, headquartered in Palmyra, Wis., has provided high-quality, nutritional whole food supplements through health care professionals. Standard Process offers more than 300 products through three product lines: Standard Process whole food supplements, Standard Process Veterinary Formulas and MediHerb herbal supplements. The products are available only through health care professionals.
Standard Process is involved in every step of production. The company grows crops on company-owned, organically certified farmland, utilizes state-of-the-art manufacturing processes, and employs the highest quality control standards. Standard Process strictly adheres to the Food and Drug Administration's good manufacturing practice requirements. Through these measures, Standard Process can ensure that its products are of the utmost quality and potency. Standard Process was named a Top 100 Workplace in Southeastern Wisconsin a number of times and is a member of the Inc. 5000 Honor Roll.
For additional information about Standard Process, visit standardprocess.com.