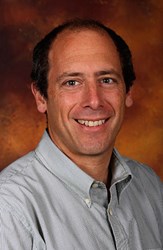 This blog is an opportunity for people to get to know the research and development team and their passion for understanding nutrition.
(PRWEB) December 23, 2013
Standard Process Inc. has debuted a blog by its research and development department to explore the many aspects of nutrition research both within and outside the company. The new blog series will highlight Standard Process' scientists and their research studies, and provide education on the research methods applied at Standard Process.
The blog offers useful advice to readers in their everyday lives. David Barnes, Ph.D., director of research and development says, "This blog is an opportunity for people to get to know the research and development team and their passion for understanding nutrition."
One of Barnes' blog posts, "Nutrition in Every Health Care Setting," illustrates that nutrition is an important part of every health care practice and how diet significantly impacts patients' overall well-being.
Since joining Standard Process in 2004, Barnes has been responsible for providing scientific, evidence-based research of the company's supplements. He earned a master's in animal sciences and a doctorate degree in nutrition from the University of California, Davis.
All of the scientists in the Standard Process research and development department will have a chance to contribute to the blog series, each focusing on their area of nutrition expertise or personal interest. Blog posts like, "Nutrition Science Is Not for the Faint of Heart," will give advice on how individuals can better evaluate the validity of research. Other posts will help provide insight into how the department supports development of new Standard Process whole food supplements.
Standard Process' research and development department is made of scientists with expertise in toxicology, molecular biology and nutritional biochemistry, among others. To read the department's new blog visit the, Research and Development Blog page at standardprocess.com.
###
About Standard Process Inc.
For more than 80 years, Standard Process, headquartered in Palmyra, Wis., has provided high-quality, nutritional whole food supplements through health care professionals. Standard Process offers more than 300 products through three product lines: Standard Process whole food supplements, Standard Process Veterinary Formulas and MediHerb herbal supplements. The products are available only through health care professionals.
Standard Process is involved in every step of production. The company grows crops on company-owned, organically certified farmland, utilizes state-of-the-art manufacturing processes, and employs the highest quality control standards. Standard Process strictly adheres to the Food and Drug Administration's good manufacturing practice requirements. Through these measures, Standard Process can ensure that its products are of the utmost quality and potency. Standard Process was named a Top 100 Workplace in Southeastern Wisconsin a number of times and is a member of the Inc. 5000 Honor Roll.
For additional information about Standard Process, visit standardprocess.com.