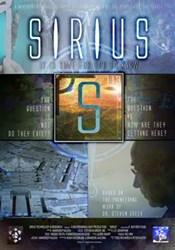 A reading with Patricia is so comprehensive that you leave not only with answers and confirmation, but a plan for the future.
Cincinnati, Ohio (PRWEB) October 26, 2013
Since its inception in 1992, Victory of Light, the Greater Cincinnati region's premier metaphysical convention, has established itself as one of largest and longest-running events of its kind for the general public in the country. From 3,500-4,000 people are expected to attend the 42nd Victory of Light on November 23 & 24 at the Sharonville Convention Center. In a rare public appearance, renowned psychic medium Patricia Mischell will discuss her book Beyond Positive Thinking, which has sold over 100,000 copies, and provide readings for a live audience during her two hour presentation on Saturday. Victory of Light was founded by Cincinnati psychic medium Victor Paruta . Hours are 10:00 a.m. – 7:00 p.m. each day. Admission is $14 per day or $20 for the weekend. Seniors (age 60 +), students and military (with ID) receive a $2 discount. Parking is free. Complete details are available at VictoryofLight.com.
Psychic Medium, Patricia Mischell, has been counseling with her special psychic gifts for more than forty years. The accuracy of her predictions has earned her an international reputation. She has worked with police departments, presented to large audiences, served private clients, and lectured around the world. She has been interviewed and made hundreds of national media appearances throughout her long career.
"I am absolutely thrilled to welcome internationally famous psychic medium Patricia Mischell to Victory of Light," comments Paruta. "She rarely makes public appearances, so if you want to see one of the most accurate and compelling live readers in the world, don't miss her!"
The "largest ticketed event" held at Sharonville Convention Center for the past two years, Victory of Light offers 60 seminars covering the paranormal, past lives, holistic health & wellness, dreams, mediumship and much more. Free psychic readings are offered by presenters at eight seminars, including the session with Patricia Mischell on Saturday at 2:00 p.m., and Paruta's popular "Ask a Psychic" seminar on Sunday at 2:00 p.m.
Nearly 250 vendors - the most in the 22-year history of the event - offer crystals and gemstones, jewelry, art, fashion, books, ghost hunting supplies and merchandise for body, mind and spirit. Intuitive and holistic practitioners will provide personal readings and healings (additional fee $20-40). Live music performances take place throughout the weekend.
These are just a few of the featured presenters and events:

Chief Golden Light Eagle, "Native American Star Knowledge" (Saturday, 12-2 pm)
Rosemary Ellen Guiley, "Ouija: Yes or No?" ($10) (Saturday, 12 noon)
Clerisy Press Paranormal Authors – Presentations & Book Signings
o Patti Starr – "Journey into the Spirit World" (Saturday, 12 noon). She is a world renowned ghost hunter, author of Ghosthunting Kentucky, and co-founder of Scarefest, a large paranormal and horror convention in Lexington, KY. (New presenter)
o John Kachuba – "Ghost Hunting in Ohio" (Saturday, 4 pm). John has written several ghost hunting books.
o Jeff Morris – "Cincinnati Haunted Handbook: The Histories Behind the Hauntings" (Sunday, 1pm) (New presenter)

Two Relationship (Soulmate) seminars
Ten Psychic Development seminars on different techniques
Three Native American-Shamanism seminars
The Metamora Museum of Oddities from Metamora, Indiana, will display some of their most unusual mystical artifacts from around the world (both days).
Screening of "Sirius," feature length documentary about suppressed UFO technology (Saturday, 5 pm)
Victory of Light Paranormal, "Ask a Paranormal Investigator" (Sunday, 12 noon)
There is at least one Holistic Health & Wellness seminar per hour both days, including two on holistic approaches to fibromyalgia.
Complete details, including a printable schedule, seminar descriptions and a directory of exhibitors can be found on the website, VictoryofLight.com. Follow the Victory of Light Expo on Twitter and Facebook for updates.
Victor Paruta
A highly sought after and respected psychic reader and spiritual consultant, Victor Paruta recently taped two episodes of BeyondBelief.com with host George Noory. Named "Best Psychic" by Cincinnati Magazine for his "mysteriously accurate and compelling readings, Paruta is a regular guest on radio and television and has been featured in dozens of articles and publications. He has also appeared on ABC's "The View." Paruta is on the faculty of Baker Hunt Art & Cultural Center in Covington, Kentucky, where he teaches classes in psychic and intuitive development. He is also a medium with Victory of Light Paranormal, a high level paranormal investigation and research team serving Ohio, Indiana and Kentucky. He produced the first Victory of Light Psychic Festival in Cincinnati in 1992.