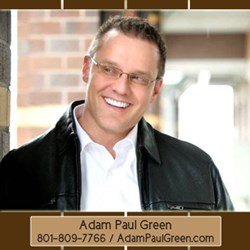 (PRWEB) September 18, 2013
http://www.Businessforhome.org organized the top MLM networker for 2013 poll. Only those who have made over a million dollars in MLM were considered and all field leaders have a proven track record. According to many, leadership has been described as "a process of social influence, in which one person can enlist the aid and support of others in the accomplishment of a common task." Other in-depth definitions of leadership have also emerged. Leadership is "organizing a group of people set to achieve a common goal." The leader may or may not have any formal authority. Studies of leadership have produced theories involving traits, situational interaction, function, behavior, power, vision and values, charisma, and intelligence, among others. Somebody whom people follow: somebody who guides or directs others.
http://www.sbwire.com/press-releases/top-dedication-endorsement-received-by-ted-nuyten-businessforhomeorg-from-adam-green-193988.htm
Mr. Adam Paul Green, the #1 Xocai team elite ambassador, based in Yokohama, Japan; was just named the "top networker award" in the 2013 http://www.businessforhome.org "top leaders MLM poll."
Adam earned his bachelor's of science degree in international business and marketing from the University of Utah. He was hand-picked by the president of the university's renowned school of business to compete with dozens of other ambitious nationwide-graduates for the opportunity to secure a lucrative job within a prestigious fortune 100 company.
Adam's hard work and creativity helped him land this job of a lifetime. He obtained incredible business experience there and spent years innovating, improving processes and setting sales records. Although this dream job in traditional corporate America was a fun challenge for him, and something he truly enjoyed mastering, Adam's natural entrepreneurial spirit kept nudging him to do something more significant with his time and talents.
About http://www.Businessforhome.org:
Never rely on 1 fixed income stream, if that one goes down, there will be a problem. Getting fired or maybe just getting sick of the job, it could all happen overnight. Those looking for something new, will find in direct selling, a great solution! Direct selling offers the possibility to create part-time or full-time income streams. It makes those in it, stronger financially, from a personal development perspective, and it is fun! The average top earner in direct selling makes approx. $ 20.000 + a month. That's $240.000 a year. There are thousands of top earners already. There are at least 3 million distributors worldwide, with a residual income of $50 — $5,000 per month. There are hundreds of top opportunities to choose, the start up costs are moderate and often between $50 and $500 only. Direct selling = $100+ billion in sales worldwide, 65 million people are involved. Most direct selling companies have double digit growth. Those who have no employees to hire, have lower costs because it is a home based business. About 50% of visitors are from the USA and Canada, the other part from 150+ countries. Top countries are Russia, the UK, Brazil, Malaysia, Ukraine, and Spain. Far more importantly, the majority is MLM professional!
http://www.businessforhome.org/2012/11/adam-paul-green-derrick-winkel-xocai-hit-4-million-in-career-earnings/
The http://www.Businessforhome.org mission:
Demystifying direct selling through facts and figures
Report estimated direct selling distributor earnings industry wide
Cover direct selling news
http://www.businessforhome.org/2013/06/xocai-2-4-million-sales-for-xophoria/
Direct selling is the sale of a consumer product or service, person-to-person, away from a fixed retail location. Direct selling is marketed through independent sales representatives who are sometimes also referred to as consultants, distributors or other titles. Direct sellers are not employees of the company. They are independent contractors who market and sell the products or services of a company in return for a commission on those sales. Orders are usually placed in person or via the consultant's web page. Sometimes the phone is used to place orders or reorders, but only about 12% of sales take place this way. Home shopping parties are the most widely recognized sales method, where friends, family or acquaintances get together for a few hours to learn about or sample a range of products or services. However, the majority (about 70%) of the direct selling industry's sales actually occur using a one-to-one approach where one seller may present the products or services to a single consumer.
http://www.businessforhome.org/2012/12/xocai-sales-figures-made-public/
About MXI Corp:
Established in 2005, Marketing Xocolate International Corporation (MXI-Corp) is the world leader in great tasting, healthy, dark, chocolate products. MXI Corp was founded upon the same solid foundation that the Brooks' family used to build their enormous Pure Delite Low Carb Chocolate Company (circa 2000) which had retail sales in Wal-Mart, 7-Eleven, Rite-Aid and Walgreen's of over $300,000,000. All MXI products are focused on potent doses of delicious, antioxidant-rich Belgian cacao. MXI-Corp believes that the high levels of natural antioxidants and Polyphenols that are found in its cacao can provide a viable solution to individual nutritional needs. The Xoçai™ (sho-sigh) line, which currently includes nine products, is manufactured utilizing a cold-press process, which preserves the nutritional values of the company's proprietary blends of vitamins and minerals. MXI is recognized as the category creator and world leader in healthy chocolate. The vision of Xoçai is to transform and improve individual lives worldwide through its unique chocolate products. One unique element of the company's formulations is their proprietary high-antioxidant blend of cacao, Açai and blueberries, called XoVita™. The Xovita ingredient combination is exclusive to Xoçai. Nevada-based MXI-Corp is a privately held company. Xoçai's nine chocolate products have the highest ORAC (antioxidant-measuring test) and flavonoid rich products available on the market. The Brooks family, owners and operators of MXI-Corp, have total combined chocolate sales of more than $1 billion. MXI Corp is now operating internationally in 41 countries. Adam(at)adamPaulGreen(dot)com.