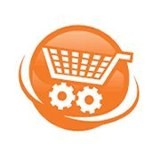 This site makes it so easy setup your online shopping cart account.
St. Louis, MO (PRWEB) January 22, 2014
1AutomationWiz.com announces the launch of a all new video training web site called EcommerceQuickStart.com.
The new shopping cart software video training site provides an easy to follow, step-by-step series of training videos designed to help walk new 1AutomationWiz.com users through the set up of their new ecommerce account.
The EcommerceQuickStart.com site features a simplified navigation that presents six different video tutorial series in a logical progression that move from start to finish. New users follow along with the videos & complete a simple series of actions before moving on to the next series of set up videos.
"I'm really pleased with the new site," says Don Schnure, founder of 1AutomationWiz.com, "these help videos make it super easy for any new user to set up their accounts quickly and without all the stress and anxiety many people feel when using a new software."
Additionally, the site also offers step-by-step set instruction for setting up an affiliate program and how to integrate Google analytics into a users shopping cart account.
"Because our software is so robust, and does so much, sometimes people get stuck when they first sign up and don't know where to start. This new video training site eliminates that issue for people completely. Just follow the video's in order and you're an instant expert!" says Schnure.
###
About 1AutomationWiz.com:
1AutomationWiz is the award-winning, easy-to-use online "all-in-one" info-publishing solution and shopping cart software that makes non-technical people look like ecommerce marketing rock stars.
Contact: Don Schnure
http://www.1AutomationWiz.com
11939 Manchester Rd
St. Louis, MO 63131
1-800.671.3871
Visit our blog at http://news.1automationwiz.com.
# # #