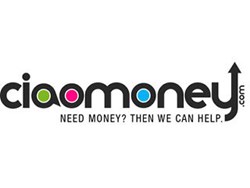 Emily Jesson from CiaoMoney.com commented, "We are pleased to launch our car loan comparison service to the sub prime market here in the UK."
London, England (PRWEB UK) 3 February 2014
Ciaomoney.com, a UK adverse credit comparison website, has increased its range of services to include comparison of car finance for the sub prime credit market. Previously, a specialist in the Loan and Credit Card market, CiaoMoney.com has invested heavily over the last few months to have the car finance comparison facility live on the website early in 2014.
Now comparing loans, credit cards, mobile phones and car finance, Emily Jesson from Ciaomoney.com commented, "CiaoMoney.com is dedicated to finding the best UK deals for those with a less than perfect credit rating. We only compare financial products that would appeal to our niche market, meaning our customers don't waste there time applying for credit they may normally be declined for."
Emily continued, "CiaoMoney.com continues to invest heavily in its comparison technology and is looking to add more services to its portfolio throughout the coming year."
About CiaoMoney.com
CiaoMoney.com is a UK adverse credit comparison company. Companies looking to promote products should make contact via the website in the first instance.
Partners looking to promote our services can sign up to our Affiliate Program through our partner network at CiaoAds.com.