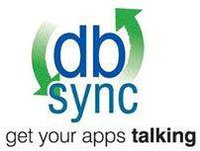 DBSync is committed to help clients do better business seamlessly with continuous enhancements and upgrades aligned to industry trends
San Francisco, CA (PRWEB) March 06, 2014
DBSync, a leading provider of cloud replication and integration services, is pleased to announce that DBSync software now supports the new QuickBooks Online. This update to the DBSync platform is designed to allow a seamless integration between client's CRMs (Salesforce, Microsoft Dynamics CRM), eCommerce and databases with QuickBooks Online.
QuickBooks Online is moving to a new platform and new API for all QuickBooks Online customers. Keeping in view this update, DBSync also has upgraded the adapter for the new QuickBooks online.
This software update benefits both existing and potential DBSync users:
-Current DBSync users will find a seamless transition when they migrate to the new API.
-Prospective customers will not have to write in-house connectors since DBSync provides a ready-made solution. This manifests itself as significant cost savings during mandated API migrations.

Improved increase of speed of communication with the
"DBSync is committed to help clients do better business seamlessly with continuous enhancements and upgrades aligned to industry trends," says Rajeev Gupta, CEO of DBSync. "As an industry leader, we take these developments very seriously."
DBSync features and benefits:

Avoid double entry and manual coding
Increase information-sharing between applications
Reduce accounts receivable and days outstanding
Provide sales and customer service representatives with key information, including customer sales history and up-to-date product data
Easily integrate CRM, eCommerce and databases
Supported QuickBooks editions include QuickBooks Online, QuickBooks Pro, Premier, Enterprise versions.
Find us at -
Intuit Marketplace : http://marketplace.intuit.com/AppID-3305-Overview.aspx
Salesforce AppExchange : https://appexchange.salesforce.com/listingDetail?listingId=a0N300000016bTHEAY
Microsoft Pinpoint: http://pinpoint.microsoft.com/en-us/applications/dbsync-for-ms-crm-integration-quickbooks-intacct-and-more-12884927428
About DBSync
DBSync is the leading provider of data replication and application integration for the CRM, accounting and data integration markets. With easy to use pre-built maps and powerful Extract, Transform, and Load (ETL) capabilities, DBSync enables users to easily link information between leading Cloud and On-premise based CRM (Salesforce, Microsoft Dynamics CRM and other popular cloud CRM), Hospital Asset and Case Management applications, accounting applications (QuickBooks, Microsoft, Intacct), along with support for on-premise applications running databases (such as MySQL, Microsoft SQL, Oracle). DBSync provides support, training and consulting services for its integration solutions and is headquartered in Nashville, Tennessee with centers in Bangalore, India. DBSync focuses on providing best of breed integration solutions through its Integration Platform as a Service - iPaaS offering.
For more on DBSync, visit http://www.mydbsync.com/integration/quickbooks or call 1-877-739-2818.
All other trademarks are owned by its respective companies.