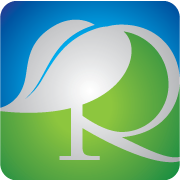 Feel your body and mind boosted to 100% of your peak energy level, 100% of the time.
New York, NY (PRWEB) July 24, 2014
Everyone knows the importance of regular exercise and a balanced diet to maintaining a healthy weight and promoting long-term wellness. It is impossible to get through a stressful day with low energy, much less hit the gym. It can be challenging to maintain a healthy weight while chugging sugary sodas, energy drinks or cup after cup of coffee.
Revolution Patch founder Dimitri Mishiev and his team have been there and they understand. They developed this scientifically proven solution to tackle all of these challenges at once. They have designed a patch that delivers energy-boosting and fat-burning ingredients directly through the skin. The wearer simply slaps the patch on, then forgets about it! The patch provides a time-released stream of all-natural ingredients transdermally, for 6-12 hours. Since the active ingredients are 100% natural, organic and are released slowly, wearers won't experience side effects or energy jolts and crashes like they can with coffee, soda and energy drinks.
The Revolution Patch team aims to help people from all walks of life solve a wide range of problems rooted in low energy, such as fatigue, trouble losing weight, trouble focusing and increased stress. Students, busy parents, athletes, travelers, people with physically demanding jobs, truck drivers on long hauls, office workers who face extended hours and mental stress, people who struggle to maintain a healthy weight - even people who want to escape a plateau in their gym workouts and get to the next level of fitness - can all benefit from the energy-boosting power of Revolution Patch.
Another advantage of Revolution Patch is that it completely bypasses the digestive system, so it won't upset the stomach or spur extra bathroom breaks. There's no overly-sweet or chemically taste, like with energy drinks. Also, the vitamins are delivered without breaking down and losing effectiveness in the stomach, which happens with pills and tablets.
Unlike other patches that deliver only a single vitamin, Revolution Patch offers a comprehensive combination of ingredients to help people achieve weight-loss goals and operate at peak energy level. Wearers of the patch simply apply one to the upper arm, shoulder or hip to enjoy 6-12 hours of energy and fat-burning power with no sugar, carbohydrates or calories, and without the side effects of caffeinated beverages, energy drinks or other traditional energy boosters.
So, if Revolution Patch has zero sugar, zero carbohydrates, zero gluten and zero calories, what's in it? The answer is only carefully-chosen, all-natural active ingredients. The proprietary fat burning formula consists of:

Caffeine, to boost overall energy
Taurine, to enhance the body's physical performance
Green tea extract, to increase mental focus and alertness
B vitamins, to provide antioxidants that enhance overall health
About Revolution Patch:
Revolution Patch comes in two different formulas, "Energy Boost" and "Weight Loss." Both options are sold in packages of 4, 12, 28 or 60 patches directly on RevolutionPatch.com and on Amazon. Volume discounts are available and shipping is always free! The makers of Revolution Patch are proud to help energize more and more people through online shopping and eventually through placement in stores worldwide.