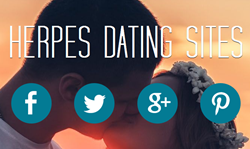 The Most Comprehensive Reviews For Herpes Dating Sites
(PRWEB) November 06, 2014
Dating with Herpes Simplex Virus, or HSV as it is commonly abbreviated, is hard enough without having to worry about finding a good dating website that welcomes people with HSV. That's why Herpes Dating Sites was launched -- to give access to trusted reviews of Herpes-friendly dating sites to the HSV community.
"Only a few short years ago there was no such thing as a herpes dating site," said Anne Miller, Marketing Director for Herpes Dating Sites. "Now they are everywhere and you don't know which ones to trust."
On November 3, 2014 Herpes Dating Sites unveiled their list of the top five herpes dating sites, as determined by the site's judges. The leading sites were PositiveSingles.com, MPWH.com, HSVsingles.com, H-Date.com and H-YPE.com.
The number one ranked site was PositiveSingles.com, which earned five stars out of five, largely due to its popularity in the herpes dating community. The site was formed in 2001 and features over 60,000 STD dating success stories. The site is also popular due to its low membership fees and good customer service.
The number two site was MPWH.com with three and a half stars. Followed by HSVsingles.com and H-Date.com, both with two and a half stars. And finally H-YPE.com at two stars. Anyone who is interested in the rankings should check with the site at http://www.herpesdatingsites.info periodically, as the sites are judged and re-ranked from time to time.
About HerpesDatingSites.info
Herpes Dating Sites launched in November 2014 to deliver trusted reviews of dating websites to the herpes simplex virus (HSV) singles community. The site reviews the top five HSV dating sites from around the internet.