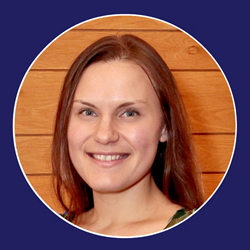 What makes UX meaningful is the human factor.
Washington DC (PRWEB) May 14, 2014
On May 19, Mariya Bouraima, Founder of Aveya Creative, will join the world's foremost mobile development, design and user experience experts, to share the why and the how behind creating a successful human brand experience through mobile devices -- from the screen to the heart.
A meaningful mobile experience goes beyond code and graphic design. What makes user experience great is the human factor -- on the company side and on the consumer side. In order to succeed in the ever-competitive global market for consumer attention, the satisfaction of the end user must be at the core of product design and development decisions.
The third annual ModevUX conference will bring together over 400 attendees with dozens of leading UX and design experts to teach and explore the latest trends and technologies in user experience.

MoDevUX
May 19 – 20, 2014
Hilton McLean Tysons Corner
http://ux14.gomodev.com
About Aveya Creative:
Aveya Creative is proud to be the only boutique branding agency in the nation's capital dedicated exclusively to entrepreneurs. Our mission is to transform ideas into top-of-mind brands. Core services at Aveya Creative are brand strategy, logos and taglines, pitch coaching and design; optimized copywriting, ad creative, press releases and social media management are also part of the mix. Aveya Creative is proud to develop branding and marketing for entrepreneurs in diverse industries across the US and beyond, including prominent tech startups at incubators such as 1776 in Washington DC and Y Combinator in San Francisco.