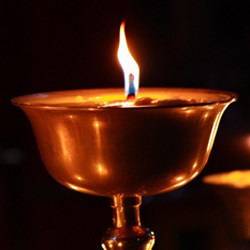 Welcome to travel Tibet in 2013, 2014, better discounts and experience!
Lhasa, Tibet (PRWEB) November 13, 2013
Now that the autumn 2013 Tibet travel season has wound down travelers from all over are booking wintertime tours of Tibet. Most would be surprised to hear that Lhasa's weather remains relatively comfortable while snowstorms and frigid temperatures pound other regions of Tibet. Local Tibet travel agency Tibet Ctrip Travel Service-TCTS (http://www.tibetctrip.com) has been operating tours for over 10 years; this year, TCTS is helping travelers experience winter in Tibet on the Lhasa culture tour.
Home to many of Tibet's most famous cultural and historical sites, Lhasa has no shortage of things for travelers to do. Tours operated by TCTS are fully customizable however most begin their Tibet tour with a visit to Potala Palace and afterwards explore Jokhang Temple; these are the must-sees! Travelers can choose from a variety of other popular sites like Norbulingka or the Tibet Museum to include in their itinerary as well. If time permitting, travelers may want to make a day trip to Lake Namtso and spend time soaking in Yangpachen hot spring on the way back.
Upon arrival the group's guide will meet them at the airport or train station and accompany them to Lhasa. During winter the air is much more dry and thin than usual; travelers are encouraged to start their tour of Tibet off right by taking time to relax and acclimatize. Dress warm, drink lots of water, and keep physical activity light if the group decides to go out and explore.
Although temperatures spend much of their time below freezing winter tour of Tibet show a side most miss out on in the high season; visitors are likely to encounter much smaller crowds at Tibet attractions and have more opportunities to see every day Tibetan life. Lhasa and the surrounding area is packed with famous places where travelers can learn about Tibetan culture and history making winter a fantastic time to visit. TCTS is now taking reservations; travelers are encouraged to start planning Tibet cultural tours now!
Devin Moore publishes above release on behalf of local Tibetan travel agent TCTS. Devin is a travel writer based in Denver, Colorado.