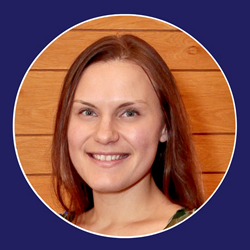 Washington, D.C (PRWEB) October 23, 2014
During the weekend of November 7th - 9th, Mariya Bouraima, Founder of Washington DC-based branding agency Aveya Creative, will participate in Lean Startup Machine as a mentor to guide several startups through transforming ideas into brands.
Lean Startup Machine (LSM) is an intensive three-day workshop where entrepreneurs and innovators use Lean Startup principles to validate ideas for new products or services.
Aveya Creative participated in LSM's workshop last May, and is excited to work with even more DC innovators this November.
Throughout the weekend, participants will be put through a very intensive process that will push entrepreneurs to new limits and will surely shatter some perspectives on what is capable. Participants will be coached by local VCs, investors, successful entrepreneurs, and the Lean Startup Machine team on how to apply the methodology.
Whether it's a startup, or a new product or service within a larger company, too many new ideas fail because they're built in to something no one wants. LSM teaches you a systematic process for learning which new ideas will succeed and which ones will not. Over 25,000 people have had their lives changed by the LSM workshop.
Please use code "lsm20" for 20% off registration for the Washington DC Lean Startup Machine weekend.
Event details:
Lean Startup Machine Weekend
Nov. 7-9, 2014
Disruption Corporation
2231 Crystal Drive
Arlington, VA 22202
http://l3an.com/1nHCfHC
About Aveya Creative:
Aveya Creative is proud to be the only boutique branding and marketing agency in the nation's capital dedicated exclusively to entrepreneurs. Its mission is to transform ideas into top-of-mind brands. Core services at Aveya Creative are brand strategy, logos and taglines, pitch coaching and design; optimized copywriting, ad creative, press releases and social media management are also part of the mix. Aveya Creative is proud to develop branding and marketing for entrepreneurs in diverse industries across the US and beyond, including prominent tech startups at incubators such as 1776 in Washington DC and Y Combinator in San Francisco.
About Lean Startup Machine:
Lean Startup Machine has hit all major markets including New York, Boston, London, Singapore, Sydney, Sao Paolo, Istanbul and Toronto to train over 7,250 entrepreneurs and innovators. Lean Startup is a methodology that was made popular by world renowned author Eric Ries. The methodology has been known to save entrepreneurs much time than would otherwise be wasted. Companies that use lean techniques include Facebook, Zynga, and Dropbox. LSM provides participants with tools, techniques, resources and knowledge designed to help early stage companies identify their key market and iterate products quickly.