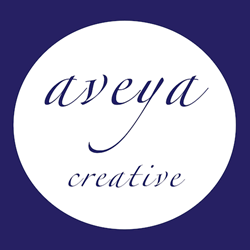 Washington, D.C. (PRWEB) September 25, 2014
On Thursday, October 2, Aveya Creative, a Washington DC-based branding agency exclusively for entrepreneurs, will be exhibiting at D.C. TechDay. The free event will take place from 10AM to 5PM at the National Building Museum.
TechDay serves as a platform for entrepreneurs to connect with local venture capitalists, investors, and other successful entrepreneurs like themselves. D.C. TechDay will exhibit tech industry start-ups and host over 3,000 attendees who will get the opportunity to see first hand all of the innovation taking place in the D.C. metro area.
Aveya Creative is excited to be one of over 150 exhibitors. Their booth will feature exclusive promotions as well as expert branding advice and marketing strategy discussions -- the essential tools to succeed in today's competitive start-up market.
Event details:
D.C. TechDay
October 2, 2014
National Building Museum
401 F Street NW
Washington DC 20001
https://dctechday.com/
About Aveya Creative:
Aveya Creative is proud to be the only boutique branding and marketing agency in the nation's capital dedicated exclusively to entrepreneurs. Its mission is to transform ideas into top-of-mind brands. Core services at Aveya Creative are brand strategy, logos and taglines, pitch coaching and design; optimized copywriting, ad creative, press releases and social media management are also part of the mix. Aveya Creative is proud to develop branding and marketing for entrepreneurs in diverse industries across the US and beyond, including prominent tech startups at incubators such as 1776 in Washington DC and Y Combinator in San Francisco.
About The Startup Companies, Inc.
The Startup Companies, Inc. owns and operates TSC Devshop, Inc., a full service Ruby on Rails software consulting boutique in New York City, and, TSC TechDay Inc., an events company with properties including TechDay NYC, the world's largest startup event, and DC TechDay.