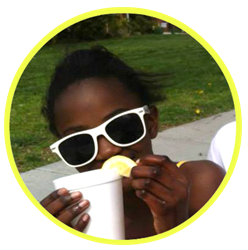 Lemonade Day D.C. is Empowering Today's Youth to Become Tomorrow's Entrepreneurs.
Washington DC (PRWEB) April 03, 2014
On Saturday, April 5th, nearly 2,000 third- through eighth-grade D.C. students will operate their lemonade stands and then use their profits responsibly as the Lemonade Day motto teaches: spend a little, save a little, share a little. Spend a little on yourself, save a little and open a savings account, and share a little with a local nonprofit.
WHEN/ WHERE:
On Saturday, April 5 students will operate lemonade stands in more than 60
locations across Washington, D.C. A complete list of Lemonade Day stand locations can be found here.
The following locations are open to media:
Kick-off Breakfast: 10:30 a.m. to 12 p.m.
Corporate sponsors, GW personnel and volunteers will be available to speak to media at the breakfast.
Tonic Restaurant
2036 G St., NW
Washington, DC
Foggy Bottom-GWU Metro (Orange and Blue lines)
Lemonade Stands 12 to 4 p.m. Across the City
Tonic Restaurant
2036 G St., NW
Foggy Bottom-GWU Metro
(Orange and Blue lines)
Tenleytown Metro Station
4501 Wisconsin Avenue, NW
(Red Line)
Eastern Market Station
701 Pennsylvania Ave SE
(Orange and Blue Line)
PNC Branch
4100 South Capitol St SE
DC Arboretum
24th and R St, NE
MEDIA RSVP:
Advance RSVP is requested to cover specific locations. RSVP to Dustin Carnevale at 202-578-3710, and Angela Olson, 202-538-7918.
For more information about Lemonade Day events happening around the country, visit: http://lemonadeday.org.
Lemonade Day DC is sponsored by the GW School of Business, Gallup, PNC Bank and Arthur and Judith Mintz.