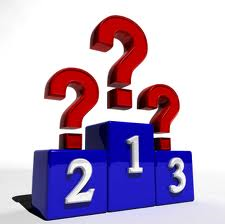 The top home alarm system company rankings for 2014 have been released by the experts at AlarmSystemReport.com.
Denver, Colorado (PRWEB) March 31, 2014
Top alarm system companies often try to outdo each other in terms of the kind of protection and security they offer their customers. And it can be said that they all want the same thing—bragging rights to be recognized as one of the best in the alarm system industry. Although so many boast about their capabilities, few actually go the extra mile in terms of performance.
But with all the top home alarm system companies in the market, how are consumers to know those who talk the talk from those who walk the walk? For many homeowners, this process of discovery is usually made through trial and error. If the alarm system works well, then the effort of choosing from home alarm systems would be worth it. But if the system does not meet expectations, expect frustration from wasted time, effort, and money on an alarm system that just does not cut it.
Alarm System Report has made the search for the top home alarm system easier with the release of its rankings for the best companies in the country for 2014. This tell-all list is a source of comprehensive top alarm systems reviews that aim to give consumers all the information they need to make the best choice. It is a result of a lot of hard work by the experts behind Alarm System Report. They nitpicked every possible detail about the company in the hot seat; taking into consideration reputation, hardware, performance, pricing, and customer reviews. Readers can expect nothing less but an honest take at the companies featured. The list also sets the record straight whether a company can do what it promises or not.
The 2014 rankings feature three top companies—FrontPoint Security, LifeShield Home Security, and Protect America. These three have made the cut and have been proclaimed the best of the best out of thousands of alarm system companies in the United States. AlarmSystemReport.com has done its homework, and the only thing left to do is visit the site to find out why these three companies finally get bragging rights.
About AlarmSystemReport.com
AlarmSystemReport.com is a website that features the latest in alarm system technology. It has helped countless people find the right alarm system for their home or business by steering them to the company that can serve them best. The website features in-depth product reviews, blogs, and articles that keep readers up-to-date about what is worthy to consider on the alarm system market. It is also serves as a guide for those wondering what type of system suits their need; whether it be a wireless alarm system, do-it-yourself alarm system, or a cellular alarm system. Visit AlarmSystemReport.com to get the record straight on which company can offer you top-notch quality and a great deal.